Hylamide C25 Booster (Vitamin C Booster) 30ml
What is it?
A concentrated vitamin C serum for smoother, brighter skin.
C25 Stabilised Vitamin C Booster is lightweight, effective and easily absorbed. Stabilising the vitamin C means it won't oxidise and therefore its smoothing, brightening and anti-ageing properties are more effective for longer.
Works to visibly treat dullness, uneven tone, textural irregularities and fine lines
Encourages radiance whilst smoothing and balancing skin for a healthy tone and glowing complexion
Features: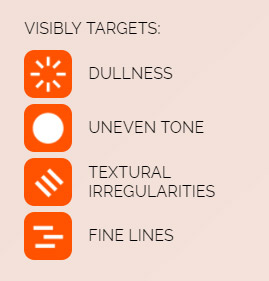 Technology
Ethyl-Ascorbate Complex (25% pure Ethyl-Ascorbic Acid)
Extraordinarily-stable complex from the Ascorbic Acid (vitamin C) family to encourage an even, smooth and glowing skin appearance.
Pre-solubilized Resorcinol Complex
A patented, highly-efficient form of solubilized active resorcinol offers an evenly bright-looking skin tone while acting as a powerful antioxidant with an outstanding safety profile.
Directions
Apply twice daily as adjunct skincare to offer radiance and visible evenness. Can be used as part of any skincare regimen before the application of moisturizers and/or makeup. Ideally used after application of Hylamide SubQ Anti-Age and SubQ Eyes.
Ingredients
ethoxydiglycol, ethyl ascorbic acid, hydroxyphenoxy propionic acid, phenylethyl resorcinol.