Have you ever walked past the hairdressers, gazing longingly at the advertising posters taking centre stage in the front window? Surely too complicated and much too professional for us mere mortals to attempt? Or is it? The fashion forward team at American Marketplace Icon and Hair care innovators: Redken have pooled their talents and showcased an exclusive collection of Redken Diamond Oil inspired hairstyles created by the brilliant Redken Global Styling Director Guido. Redken proudly unveiled them at New York Fashion Week represented by Redkens Global Fashion Ambassador - Blogger and Fashion Stylist extraordinaire Chiara Ferragni of fashion and beauty industries most favoured bible; The Blonde Salad.
The team at Beautyfeatures.ie adore the Redken collection, ranging from the Redken IntraForce range specifically created for those with weak, fragile, thinning hair to the shapely Curvaceous collection including the Redken Curvaceous Shampoo and Redken Curvaceous Conditioner armed and ready to support and enhance natural curl, wave and robust ringlets! Whether your hair is distressed, unruly, colour treated or weakened by age – Redken have a solution just for you. And with the introduction of Redkens newest hair care breakthrough "Diamond Oil Shatterproof Shine", we've selected some 'dos' we hope inspire you to try something new and bold!

Why not try it Sideways?
A gorgeous deep part, loose texture and brilliant shine amp up the interest in this casual but chic easy-to-wear style.

How to create the look
Step 1
Prep the hair with a few drops of Redken Curvaceous Full Swirl then rough blow dry to ensure thorough dryness and increased movement.
Step 2
Grab random sections and wrap securely around the barrel of a hot straightener without closing the blade.
Step 3
Apply drops of Redkens Diamond Oil Shatterproof Shine to your palms and scrunch into the hair.
Step 4
Tuck the heavier side of hair neatly behind your ear and break up curls with your hands and apply another 1-2 drops of Diamond oil Shatterproof Shine.
Get the Ripple Effect
Gorgeously chic loose finger waves shine brightly in this effortlessly beautiful style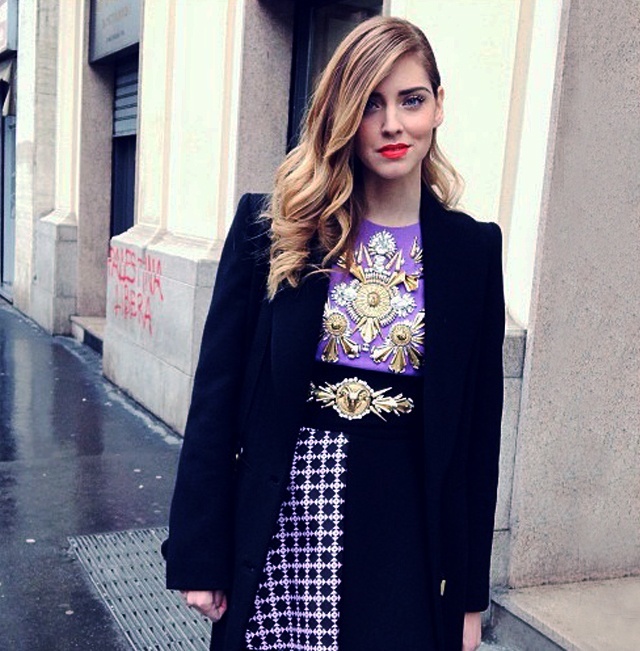 How to create the look
Step 1
Begin with Redken Curvaceous Wave Ahead a texturizing mousse that adds body and definition. Create a side part and blow dry with a paddle brush.
Step 2
Begin at the nape of the neck by grabbing ½" sections and curl using a 2" straightening iron. Clips curls in place as you go. Make sure to continue around the head to complete the look and volume required.
Step 3
Once your hair has cooled, remove the slips and brush gently through.
Step 4
Apply 1-2 drops of Redken Diamond Oil Shatterproof Shine through the midlengths and ends and then comb the front of your hair into a 40's styled wave. Again clip into place and allow setting for a further 10 minutes. Complete by brushing through the hair using a paddle brush.
Step 5
Ensure a beautifully professional finish by applying a further 1-2 drops of Diamond Oil Shatterproof Shine into your hands and smooth gently over your hair for a gloriously shiny finish.
Go Chic & Sleek
The timeless classic – the polished pulled together ponytail.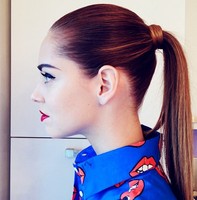 How to create the look
Step 1
Liberally apply 1-2 drops of Diamond Oil Shatterproof Shine throughout your hair. Brush your hair back, flat to your head.
Step 2
Brush your hair tightly into a sleek ponytail at the centre back of your head. To create a tight nape area, lift up the chin while gathering the hair. Secure with a hair tie.
Step 3
Grab a small section of hair from the ponytail and wrap around the hair tie to cover it. Again secure with a pin.
Step 4
Using a straightener, iron the ponytail small sections at a time until stick straight.
Step 5
Apply 1-2 drops of Redken Diamond Oil Shatterproof Shine and slide through the ponytail and front section to smooth and create a gorgeous, professional glossy finish.
These are just a few of the many inspired creations at your fingertips through using the amazing fashion forward Redken collection of shampoos, conditioners, oils and styling and treatment products. Send us a pic of your creation using Redken! We'd love to see and hear from you! And for further hair care advice why not check out "Timeless Hair Care Tips".