Any female A-Lister will vouch that if they want to make headlines, they just change their hairstyle ( think Jennifer Lawrence or Anne Hathaway) such is the power of hair! Your hair screams out who you are to the world, your personality and your identity are all wrapped up in each and every strand, tendril and curl. Whether your blessed with a head of bouncing, wayward curls or sleek poker straight locks, caring for your hair is as important as your skin care routine, your commitment to well-being, nutrition and regular exercise. All of these elements work hand in hand to project a happier, healthier and much shinier you.
To help you on your way to beautifully healthy hair we've compiled a selection of timeless hair care tips, we hope you find them useful!
NO FUSS FLYAWAYS - THE TOOTHBRUSH
To eliminate stray strands and wayward wisps, spritz hair spray onto a toothbrush, brush evenly around the part, your hairline and above and around your ears. (Make sure you don't use the same brush to brush your teeth!).
BLOW DRY LIKE A PRO
Professional hair stylists recommend separating your hair into left, right, and back sections, setting the nozzle attachment so as to focus the warm air directly onto your hair, making sure to blast the back section. Once hair is completely dry, switch the temperature to cool – the colder air will lock in the style.
BRIGHTEN YOUR HAIR NATURALLY WITH LEMON & BEER
Prevent your hair colour from fading by squeezing a lemon into a glass of beer. Once mixed, pour the mixture over your hair and soak for five minutes as you sit in the sun. Complete the treatment by shampooing and conditioning thoroughly.
KEEP CONDITIONER AWAY FROM THE SCALP
Your scalp produces its own natural oils, so ensure when applying conditioner keep it at least three to four inches away from your scalp to avoid weighing the hair down. Too much of a good thing doesn't necessarily produce beautiful hair.
COLOUR DIRTY HAIR
For optimal colour distribution and tone, colour your hair at least a few days after washing. The scalps natural oils will operate as a buffer to prevent irritation and hair is much easier to manipulate on the second or third day, which also supports a more even distribution of colour.
HONEY - THE SECRET TO GLOWING LOCKS
To make your highlights shimmer and shine, add a tablespoon of honey to your favourite conditioner. Blend and apply to the lengths of your hair.
COLD WATER FOR MAXIMUM SHINE
Rinse out your conditioner with the coldest water you can handle. This will immediately seal each and every cuticle, closing up the hair shaft, which in turn will reflect natural light and promote optimal glossy shine. For extra shine you can try rinsing with a teaspoon of vinegar added to your cold water.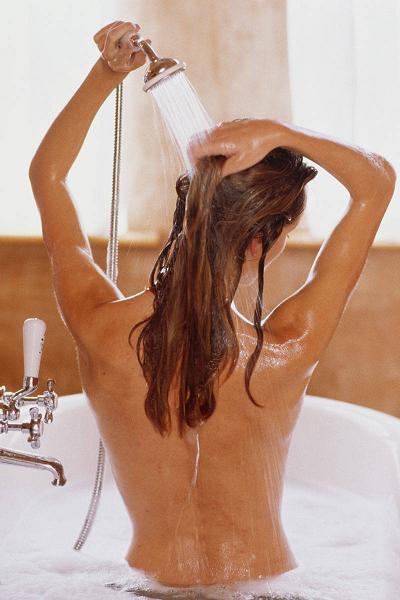 BRIGHTEN BLONDE HAIR
Keep your blonde tresses gleaming and luminous and prevent from fade by boiling up a pot of Chamomile tea. Let the tea cool, then strain, spray the mixture onto dry hair and it will provide an instantly visible brightening effect.
BRUSH LESS TO LIMIT - Read our previous blog about HAIR LOSS - air Loss In Women The Balding Truth
We all grew up with the myth that you must brush your hair at least 100 times a day, well actually no you shouldn't - as too much brushing will snap and damage your hair. Most of us will lose on average between 50-100 hairs a day, these hairs have stopped growing and are in the resting phase, this a normal cycle in the evolution of your hair growth. To prevent losing any more than that use a brush with ball-tipped bristles, and never, not once, not ever brush wet hair – always use a comb. Beautyfeatures.ie recommends the Nioxin range of hair loss treatments, shampoos, conditioners and serums for increasing volume and density for those with locks that appear thinner.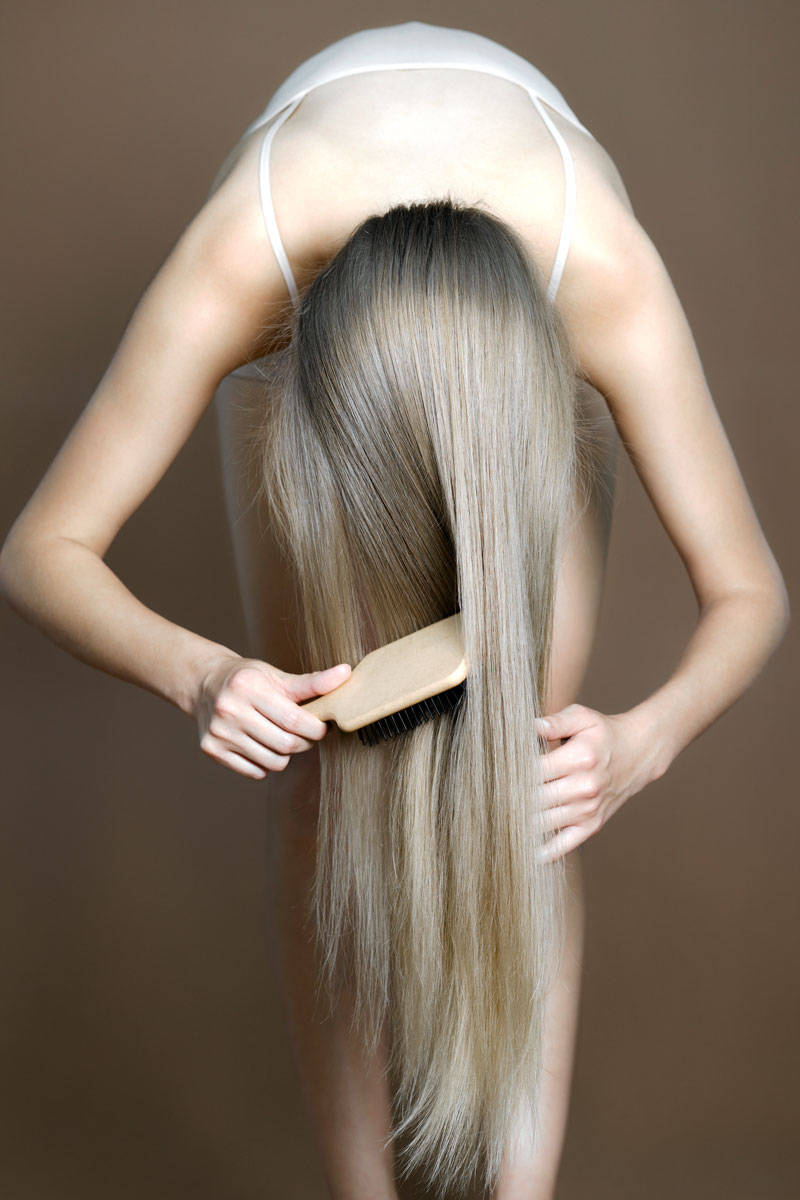 STOP SPLIT ENDS WITH PROTEIN
If you style using heated tongs, straighteners and hair dryers, or colour and bleach to your hearts content, you may find that you are damaging the hairs protective outer layer. This results in 'split ends'. An effective barrier is protein, so ensure that you choose a conditioner fused with protein, it actually sinks into the hair shaft and actively repairs the split ends. It is a temporary measure and will only last until your next shampoo, so it is wise to use on a regular basis. Beautyfeatures.ie recommend the Redken Hair Care Collection. Discover a product or treatment specific for your hair type and texture. Featuring the groundbreaking (IPN) Interlock Protein Network for optimal protein infusion.
PROTECT YOUR HAIR FROM THE SUN
The sun is as damaging to your hair as it is to your skin. Too much exposure will dehydrate the hair, causing it to become dry, brittle and if colour treated will definitely encourage fade. Use a hair spray or leave in treatment with SPF protection – or slap on a hat when the sun is at its strongest. Also indulge yourself in frequent trims throughout the summer to support healthy, vibrant hair. Beautyfeatures.ie recommends the Moroccan Oil Hair Care range. Boasting UV guards, your hair is gorgeously defended from the damaging effects of the sun, click here for the full range featuring products and treatments specific to all hair types and issues.
SHOWER BEFORE YOU SWIM
Rinse your hair thoroughly in water before entering a pool. As hair becomes saturated with water it is less able to absorb hair damaging chemicals rife in chlorine laden swimming pools. Further defend your tresses from chemically based damage and stress by using a pH balancing hair product. Beautyfeatures.ie recommends the brilliant Kerastase collection of premium hair care products and treatments addressing every hair concern in absolute style, whilst restoring pH balance to your hair.