"If I want to knock a story of the front page – I change my hairstyle", so said Hilary Clinton, and such is the power of hair! But what happens when your hair starts to thin, break and fall? An Irish survey conducted this year by hair loss specialists Viviscal has shown that up to 68%* of all women surveyed revealed that hair loss was their biggest fear and 54%* said that thinning hair or loss made them feel less confident, sad, self-concious or worried, and over 68%* of women confirmed that they have noticed their hair thinning and a visible loss. Whether as a result of stress, post pregnancy, menopause, the rigours of over styling or poor nutrition and even genetically induced Androgenic Alopecia, its clear that hair loss in Irish women is a real and socially debilitating condition and one that is often misunderstood and undertreated.
If your trying to navigate your way through the various hair loss solutions available, then look no further than Beautyfeatures.ie. Acknowledging the needs of women on both a physical and emotional level we have sourced a highly effective and performance driven selection of hair loss treatments that preserve, maintain and support strong, vital healthy hair. Take a look at our top 5 hair loss solutions, chosen just for you.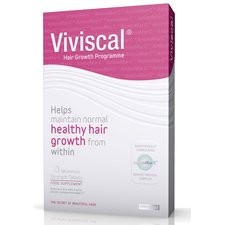 Hair Loss Solution 1: Viviscal Max Strength Supplements
Viviscal Max Strength supplements have been created specifically for women who wish to maintain and promote normal healthy hair growth. Scientifically formulated and enriched with vital nutrients such as Biotin and Zinc which blend to promote normal healthy hair growth from within and the proprietary marine protein complex AminoMar C, Viviscal Max Strength supplements will not only support healthy, fortified hair regrowth but deliver shine and vitality to your stressed or thinning tresses.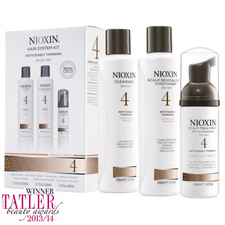 Hair Loss Solution 2: Nioxin System Kit 4
Fight the various causes and stages of hair loss and thinning with the Nioxin range of system kits. Regardless of hair type and texture there is a kit designed to combat your particular stage of hair loss and thinning. With over 70% of users noticing full, thicker looking hair within 30 days, can you afford not to give it a try? Why not try Nioxin System Kit 4our most popular kit created for those with noticeably thinning, fine chemically treated hair. Encourage your hair growth and create the optimal scalp environment as the moisture balance is restored and hair becomes thicker, fuller and more dense.
Hair Loss Solution 3: Kerastase Densifique Hair Density Concentrate
Discover the beauty of your very own personal hair care programme brought to you by Kerastase. The Densifique collection has been created to increase density and volume giving renewed movement and height. Enriched with the ground breaking Stemoxydine technology and infused with vitamins B3, B5 and B6 that blend to deliver the optimal environment for hair regeneration and increased strength and resilience.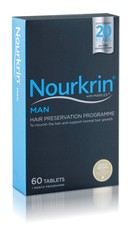 Hair Loss Solution 4: Nourkrin Men
For the man in your life who is experiencing hair loss why not try this natural nutritional supplement created to restore, rejuvenate and preserve. Boasting the exclusive Marilex technology ( a deep sea fish derived extract) and enriched with hair fortifying vitamins and minerals including Omega 3 fatty acid and the natural herb Fenugreek that blend to reduce hair follicle miniaturisation and the natural transformation of testosterone to dihydrotestosterone (DHT). Fenugreek is clinically proven to reduce the DHT inhibitors, boost the dilation of blood vessels to the scalp and increase circulation and nutrient and vitamin supply.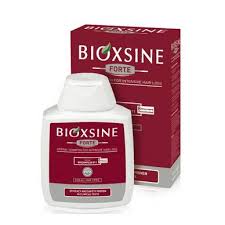 Hair Loss Solution 5: Bioxsine Forte Shampoo
Rediscover beautifully strong, healthy hair with the intensive herbal shampoo designed to deliver fresh strong and fortified hair. 100% herbal, this natural alternative to the many chemical based and side effect laden hair loss treatments, is rich in vitamins and minerals that nourish the hair from root to tip. With noticeable results in just a few washes, this highly effective yet gentle cleanser is a formidable ally in the fight against hair loss and hair thinning in both women and men.
For more tips and information on female hair loss check out our blog Hair Loss in Women The Balding Truth
*Viviscal Hair Loss Survey 2014