My name is Tracy – and I'm a Clarins addict! Obsessed with creams, potions, lotions and serums, I'm always on the lookout for my next Clarins 'must-have'. And a 'must-have' I have found! For over 60 years Clarins (fronted by the ever so chic Courtin-Clarins women) have been the ultimate source for innovative, nature based skin care and on-trend beauty products. Cleverly blending science, nature and luxury into one, the chic Parisians have created one of the worlds most celebrated and respected beauty brands.
Clarins treatments are serious skin care saviours, I have a dresser adorned with Clarins Double Serum, Clarins Instant Smooth Perfecting Touch (love this!!), Clarins Beauty Flash Balm (as important as a toothbrush in my book!) and when I read of a product, I covet it for a while then dive in for the purchase. And this is exactly what happened with Clarins Extra Firming Lip & Contour Balm.
This past year I have been increasingly aware of the appearance of my lips. Strange I know, but I wanted to be proactive in staving off the appearance of those ageing fine lines that appear just above the lips. I noticed when I would apply lipstick, that my lips were a little rough and ready, not really the kissable, perfectly poutable lips required for the all-important 'selfie' on Facebook. So what was a fine lined girl to do? Check out Clarins that's what.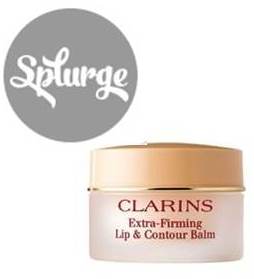 Clarins Extra Firming Lip & Contour Balm, comes in a 15ml glass pot and at first I was concerned with the price point retailing at €40.00. I am always on the search for a beauty bargain and there were many other cheaper lip balms on offer but I knew Clarins most of all would be incredible value for money and "effective" and really that's the deciding factor when looking at your anti-aging skin care routine. This lush balm is suitable for everyone, normal, combination, oily or dry skin and features the smoothing action of Raspberry Seed Oil and the nourishing goodness of Shea Butter. Clarins call it a 'line fighting' balm and two months into twice daily use I totally agree!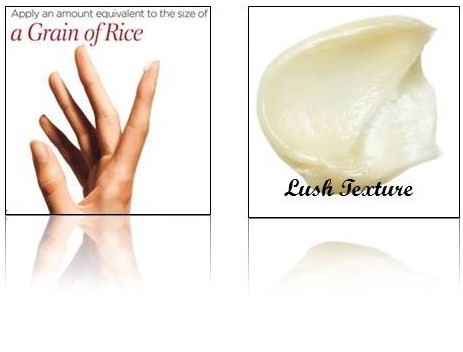 Clarins lip balm has visibly redefined my lips; they appear fuller, plumper and absolutely smoother to the point when I apply my lipstick it glides over my lips. This is particularly brilliant for the seasonal dark berry shades that are so on-trend at the moment, and I kid you not my lips look younger. As for the faint vertical lines that were appearing above my top lip, they too have been visibly reduced, and the skin is beautifully smooth and soft. This improvement has continued with my twice daily use and I'm not even half way through my little magic pot of balmy wonder. As winter sets in, it's crucial that we layer our skin care, to insulate, moisturise and renew, so before I walk the hills every morning I smother (only need a grain sized amount) my lips and lip contour with Clarins Extra Firming Lip & Contour Balm, it's almost like a shield protecting my skin from the elements, and I apply again before bed. There is no doubt that I will probably do this for the next 40 years, as this highly effective, skin transformational lip balm truly works. My lips highly recommend it!
Check out our blog Lesson In Exfoliation with Clarins, for tips from the Clarins experts!. Why not share your Clarins beauty story with us? What Clarins product works for you and why?