Every once in a while the superwoman costume no longer fits and we are left with a not so perfectly manageable mane! Lacking lustre and an enviable shine that usually stems from a revitalising cleanse, dirty hair is dictated either by time constraints or you've become a willing participant in 'hair training mode'. For many of us hair simply takes too long to dry, leaving your locks lifeless and limp, perhaps your work, life balance is out of whack leaving you time poor or you're going no "poo" for longer than usual to restore your scalps natural balance and rejuvenate your natural oils. Whatever the cause for your dirty display, there are plenty of surprisingly simple yet gorgeous solutions, check these out!
Textured Waves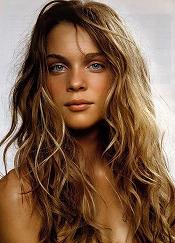 Chic Waves - Blogger and Fashion Stylist extraordinaire Chiara Ferragni shows us how!
When working with the great unwashed, hair is often greasy, limp and lacking definition. Our goal is to restore body and texture and it just so happens that texturised, tousled beachy waves are so in this summer. This style is particularly brilliant if you are re training your hair in order to stimulate your natural scalp oils, so make sure to style with a texturising cream like Moroccan Oil Styling Gel. A multi-functional cream that delivers argan oil infused shape, definition and structure with a healthy shine. Not only does it create texture and separation but also offers a long lasting hold.
Oversized Braids
Increase the texture of your hair two fold with a beautifully on trend braid. Showing big truly is beautiful! This statement making hairstyle will switch the focus from the "dirty do" to a chic contemporary look in an instant. Whether you choose a French braid, fishtail or any other innovative style your clever little fingers can muster up, create with an emphasis on body, and the bigger the more beautiful! Use Moroccan Oil Volumising Mousse, argan oil enriched it provides instant volume, maximum lift and texture and a special "memory factor" for hair that holds its shape and keeps your style for longer.
Accessorized Updo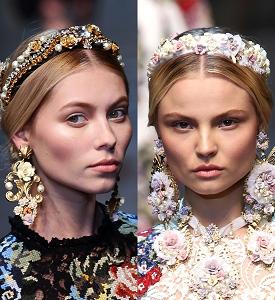 Dolce & Gabbana S/S 2014 Runway

Gorgeously embellished headbands are the perfect accessory for recreating the romantic 'updo'. Whilst the headband tuck trick enables you to hide dirty wayward strands beneath the headband, while whipping up an elegantly romantic 'updo' in mere minutes. If you find your strands too disobedient spritz with Moroccan Oil Luminous Hairspray, a weightless hair spray without stickiness or build-up to breathe life back into your lifeless strands. Check out "How to Create a Chic Updo With Just 6 Products".
Braided Crown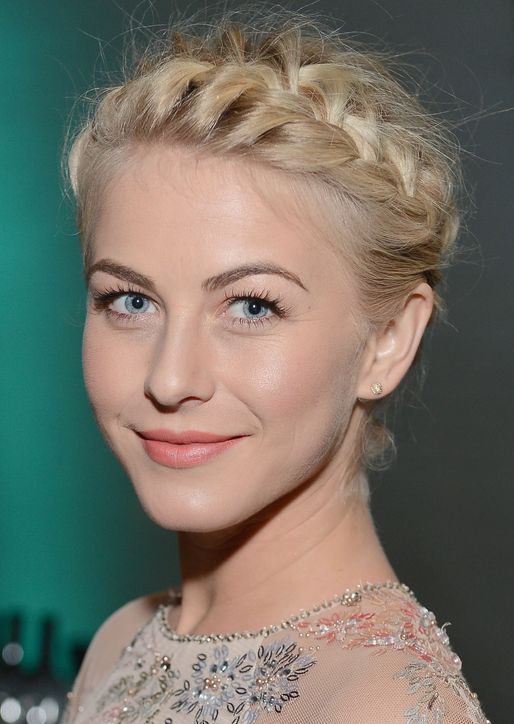 As seen on Proactiv Spokesmodel Julie-Anne Hough

Whether it's a summer wedding or a girl's night out, the braided crown is the ultimate hairstyle to disguise dirty hair, as all the hair is captured in the braid. Create major hair envy with this gorgeous hair style that will take you from the office to the beach in a flash. Keep your braided crown glorious and frizz free with a spritz of Moroccan Oil Frizz Control Spray featuring weather resistant properties, protecting your hair in any weather or humidity conditions.
What's your secret 'do' for hiding dirty hair? Tell me what you think below