We are lucky to live in a world where skincare is so readily available and accessible, and with this comes a whole lot of products for beauty lovers to play with. Although, many of these ingredients have names that sound like you've just stepped into a chemistry class, such as the skincare acids, which might be a little daunting when you're just starting out.
You can find them in the ingredients of many products, but the idea of putting something called an 'acid' on your face can be off putting if you don't know what you're looking for. Fear not, I have done the research so you don't have to, keep on reading and you'll be a skincare acid pro in no time.
The first thing to know when it comes to exfoliating acids, is that there are two main categories they fall into. AHA's (or Alpha Hydroxy Acids) and BHA's (or Beta Hydroxy Acids).
AHA's
Alpha Hydroxy Acids are water soluble, and they work mainly on the surface layers of your skin, assisting with fine lines, dullness and pigment. There are acids that you may have heard of that fall under this heading, let's explore them.
Glycolic Acid:
An excellent exfoliant that helps with shedding dead skin cells. It has small molecules which means it can penetrate deeper and easier into the skin. Not only does it help you achieve even smooth skin textures, help with breakouts, dullness and signs of ageing, Glycolic Acid also stimulates collagen, which keeps our skin plump and youthful looking. As with many products though it isn't for everyone, It is best for normal/ combination/ oily skin types and can be irritating to sensitive skin.
If this sounds like a product you'd like to add to your routine, try the The Inkey List Glycolic Acid. This toner has all the benefits from above as well as 5% Witch Hazel which helps to control excess oils in the skin.
Lactic Acid:
If you like the sound of the Glycolic Acid but have sensitive skin, Lactic Acid may be the one for you. Gentler than Glycolic Acid but still removes dead skin cells and leaves you with brighter skin, Lactic Acid also gives you that added bit of hydration as it draws in moisture to the top layers of skin. It is made from sugar cane or fermented milk and is ideal to use as an introductory exfoliating acid for your skin.
The Pestle & Mortar NMF Lactic Acid Toner is a gentle product perfect to get you started on your Lactic Acid journey, enjoy brighter, exfoliated skin with this product.
BHA's
Beta Hydroxy Acids are oil soluble exfoliating acids. This can penetrate deep into pores and remove excess sebum while it also removes dead skin cells. They are helpful for those with oily and blemish prone skin.
Salicylic Acid:
This is the most popular and widely used BHA. It is great for targeting acne, breakouts, blackheads and whiteheads. It also exfoliates the skin, unclogging pores and reducing excess oils and sebum. Although this product can cause irritation and dryness if used too much or in too high a concentration, if you're someone with dry skin it mightn't suit you.
Try The Inkey List Salicylic Acid Cleanser as a starting mark for this BHA.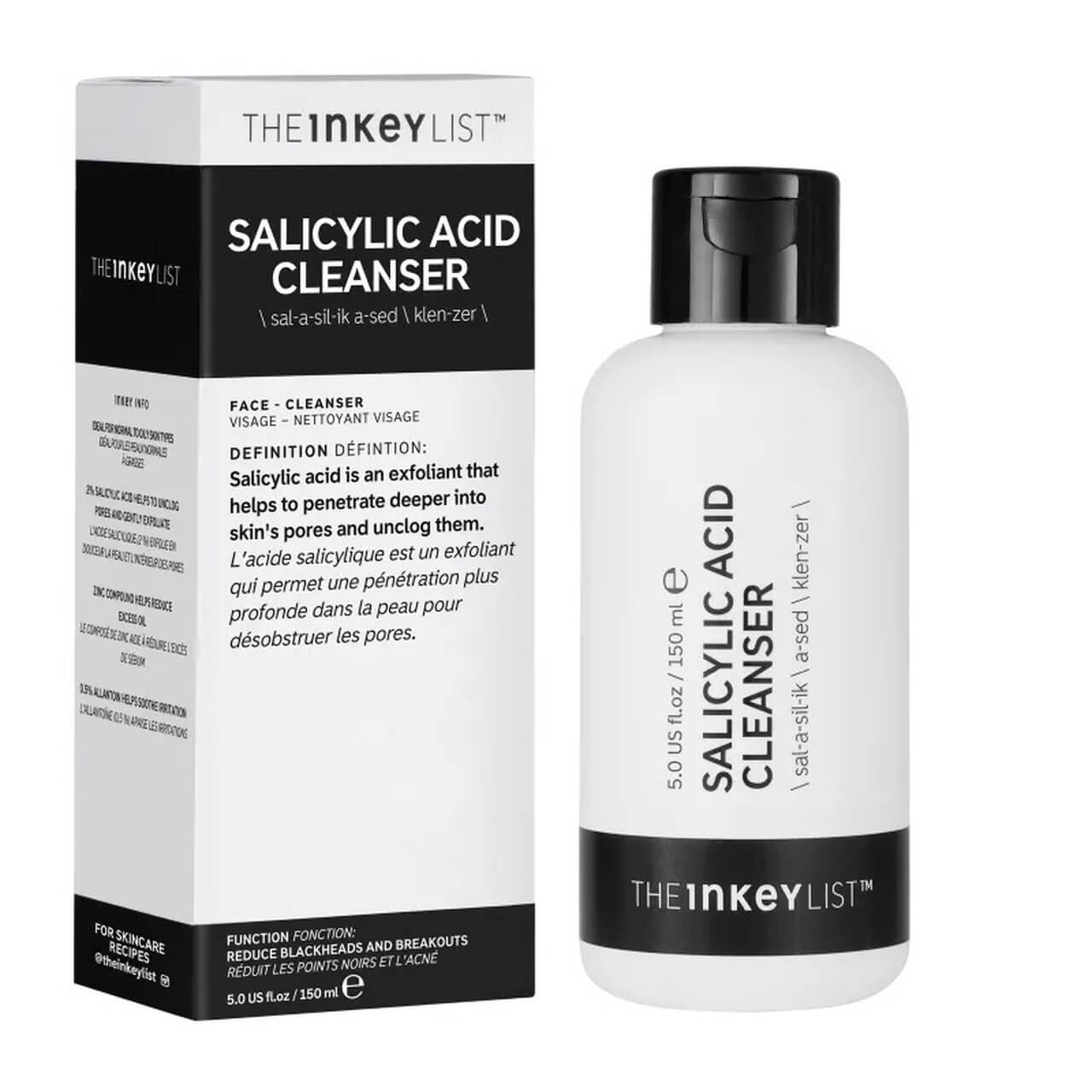 Hyaluronic Acid
Okay, you were waiting for me to mention this one right? Hyaluronic Acid is a product that has been everywhere recently, thanks to its amazing ability to hydrate the skin. This product isn't an exfoliating acid, so it deserved its own slot, it is a hydrating acid, known for its water retention abilities. One gram of Hyaluronic Acid can hold up to six litres of water (I know, cool right). This ingredient naturally occurs in the body, but it doesn't last very long so it is important to top it up. Skin is left feeling, plump, hydrated and lines and wrinkles are also reduced (I am a big lover of this ingredient personally).
The Ordinary Hyaluronic Acid 2% + B5 is a good one for both beginners and pros but if you're someone who loves to splurge on some skincare products Reform's Hyaluronic Acid Serum is a lovely luxury option.
I hope you feel confident to experiment with these products now! Have a browse through the site and see what takes your fancy, your skin will be glowing in no time.
Recent Posts
Here at BeautyFeatures.ie, we're all about supporting Irish and bringing you your favourite hair an …

Double cleansing has become increasingly popular, and Dermalogica's Micellar Prebiotic Preclean …

The sun has emerged, ice cream's on tap and we don't know about you, but here at BeautyFeatures.ie, …