Perhaps you're an expert when it comes to luxury high end beauty products? Can rattle off market leading serums without a breath and are well acquainted with hair care treatments that promise shine and vitality? But can you say the same when it comes to your inner health? Do you know what vitamins and supplements would benefit you if you were trying to conceive? Have you wondered where to seek guidance and support for issues surrounding the menopause and pondered the age old question on nearly every women's lips "how can I lose weight safely, but quickly?" The team at Beautyfeatures.ie recognise the need for supporting all women both physically, emotionally and cosmetically; whether you are in your 20's or 30's or 40's or perhaps 50 is closing in, commandeering our health and well-being is as vital to our self-confidence and esteem as the serums, foundations and moisturisers we choose. So you may have noticed that not only is Beautyfeatures.ie, Irelands leading retail beauty site offering exceptional skin and hair care products but they now offer a comprehensive selection of vitamins', supplements, fertility and pregnancy aids and self-help books to empower all women with the vital knowledge to be truly beautiful both inside and out. Let's take a look at a few new additions to the Beautyfeatures.ie family.
NHP (Natural Health Practice)
The Natural health Practice offer supplements and solutions that address almost every female health issue you can think of. From complete supplement programmes created specifically for fertility support to healthy weight loss, menopausal support to self-help and instructional books from the UK's leading nutritionist Dr Marilyn Glenville PHD, who specialises in women's health. From healthy eating and mouth-watering recipes to natural remedies and a more holistic approach to such concerns as Irritable Bowel Syndrome, NHP truly have a self-help solution for you.
HealthSpark offer vitamins and minerals sourced from the choicest of raw ingredients whilst manufacturing them at a high quality and selling them at a low price. A brilliant blend of quality and affordability, HealthSpark supplements are free from all artificial colourings, flavour and sweeteners, containing no fillers, preservatives or sugar, delivering high performing supplements that address such issues as weight loss, liver function and overall well-being. Highly endorsed HealthSpark are now the UK's leading suppliers of high performance vitamin and supplement solutions.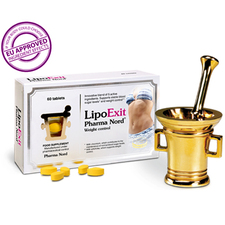 Whether its weight loss, joint care or the pursuit of a healthy well-being, Pharma Nord are one of Europe's leading manufacturers of dietary supplements and natural medicine for disease prevention. Pharma Nord lead the industry with their ground breaking nutritional supplements such as Pharma Nord Lipo Exit its internationally renowned weight loss aid, and continues to grow in reputation and stature with their products now available in over 45 countries. Look no further for dietary supplements and herbal remedies that offer high performance and real, visible results.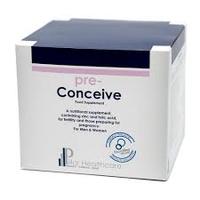 If you are looking to increase and enhance your fertility levels look no further than this comprehensive nutritional support for both men and women to aid in a healthy conception. Boasting an innovative blend of nutrients, amino acids, vitamins and minerals all specifically and scientifically selected for their work to improve egg and sperm quality and viability., Pre-Conceive has full endorsement by ReproMed Ireland – Irelands leading fertility clinic and is clinically proven to improve fertility levels in both men and women whilst supporting hormone, uterine and cervical health in women and sperm count, concentration and DNA health in men. If you are serious about starting a family, then Pre-Conceive is the nutritional support for you. Check out Be Skin Fit for Life with Mama Mio for further pregnancy support.
So whether you're looking to start a family, or shed some unwanted weight after a long summer brunches, or simply to increase your fitness and well-being levels, then Beautyfeatures.ie have a health support solution for you.