As summer sneaks off, and the autumn chill starts to set in, women everywhere start revamping their skin care routines, out with the light SPF BB's and in with the richer more nourishing moisturisers, however as the scramble for the bathroom cabinet is on, many of us forget that its not only our skin that can be ravaged in the cooler months but our hair is subjected to a seasonal beating as the weather changes quicker than our mani-pedis. Unfortunately there comes a time where your regular shampoo and conditioning routine just wont cut it anymore and its necessary and ever so dramatic to bring in the "hair hydration big guns". So as we wave goodbye to the sun for another 8 months or so, lets get ready to protect our tresses by arming ourselves with a hair artillery that looks a little something like this…….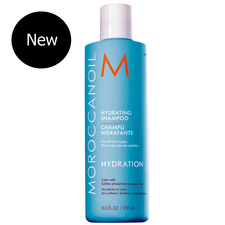 .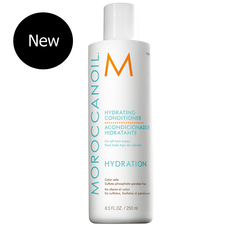 #1: a scalp-protecting shampoo and conditioner with grunt
The colder weather calls for a shampoo and conditioning duo that works that little bit harder. Fighting against dry air conditioned working environments to the wintery onslaught delivered by the changing seasons, the scalp becomes dry, irritated and itchy. Try Moroccan Oil Hydrating Shampoo & Moroccan Oil Hydrating Conditioner featuring a gentle, moisturising formula that enriches dehydrated hair with antioxidant-rich argan oil, Vitamins A and E, red algae and other replenishing nutrients. Hair looks and feels healthier, with increased manageability and shine, as it eliminates dry scalp brought about by the changing weather patterns. A perfect hydration hit for both normal and colour treated hair.
#2: a heavy-duty hair masque
Nothing stops the brittle, damaging effects of cold weather like a rich nourishing hair masque; that being said your masque of choice really needs to feature the right nourishing and hydrating elements to really make a difference. We recommend Moroccan Oil Intense Hydrating Masque boasting the antioxidant rich and hydrating action of argan oil, vitamins A and E and has been brilliantly created so that it does not need heat to be activated. This highly effective and hair transforming masque only requires 5 minutes to deliver moisture and protein as it creates elasticity, manageability and restores luxurious shine.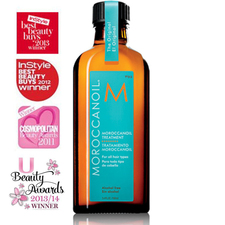 #3: a hard-hitting leave in treatment
Once you've treated your tresses to some pampering loveliness it's time to leave it with the tools that are essential in order to ward off the damaging effects of the colder months. A leave in treatment is your weapon of choice and look no further than Moroccan Oil Treatment Oil. A multi award winning hair oil, dripping in argan oil and infused with vitamins and nutrients that work to hydrate, restore shine, and strengthen and condition the hair from within. Instantly absorbed this leave in treatment will deliver long term conditioning without any tell-tale residue or greasiness. Featuring UV protection, Moroccan Oil Treatment Oil will transform the texture and feel of your stressed tresses instantly.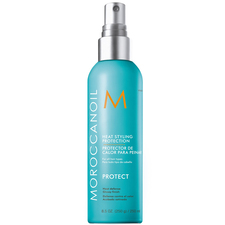 #4: adequate heat protection
There is no bigger cause of damage during the colder months than your very own heat styling tools. Protecting your hair from the damage inflicted by over styling and having your heat settings too high will cause breakage and weaken the hair. Provide your hair with the ultimate protection by arming it with a heavy duty heat protectant spray like Moroccan Oil Heat Styling Protection Spray. An innovative formula that creates a thermal protective veil that shields hair from breakage and split frizzy ends but also delivers a natural soft hold. Enriched with argan oil to restore elasticity, smoothness and manageability, offering a defence against all hot tools and delivering a beautifully glossy finish.
What kind of product does your hair need during the winter months? Which product would you most like to try out of this line-up?