Hey everyone!
I'm Shannon, your beauty enthusiast and content writer here at BeautyFeatures.ie, and I'll be taking you through my go-to, desert island favourites for this season!
As the days grow longer and the sun shines brighter, it's the perfect time to refresh our beauty routines and embrace the vibrant energy that this season brings. Whether you're lounging by the pool, strolling along the beach, or attending a barbecue, I've got you covered with my hand-picked selection of beauty essentials for the coming months.
A Good SPF - Ultrasun Extreme SPF50+ 150ml,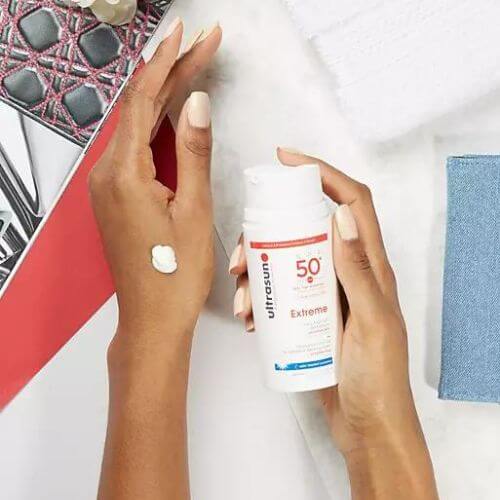 The first and most important tool in my beauty kit is undoubtedly my factor 50. Although it's important to wear SPF year-round, it's all the more crucial during the warmer weather we've been enjoying recently. You can get a moisturiser with a built in SPF, or opt for an SPF that can be used on both the face and body. I've been loving the Ultrasun Extreme SPF50+ 150ml, a lightweight, water –resistant formulation that I can depend on. What's more, it's suitable for all skin types, a must for any summer beauty bag.
A Lip Balm - Nuxe Very Rose Lip Balm 15G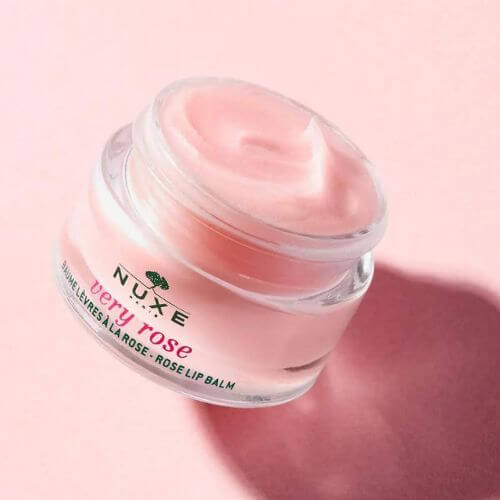 As much as I love a lip balm to soothe chapped lips during the winter months, I think I appreciate it even more in the hotter weather to keep my lips moisturised in the heat! My absolute favourite is the Nuxe Very Rose Lip Balm 15G, a delicious (almost too delicious – I must stop licking it off), natural ingredient-packed formula. Featuring rose oil, shea butter and beeswax, it simply melts away without leaving a sticky residue, and it smells divine, the perfect companion for my handbag!
A Tinted Moisturiser or Lighter Foundation - Sculpted By Aimee Tint & Glow Skin Enhancer - 45ml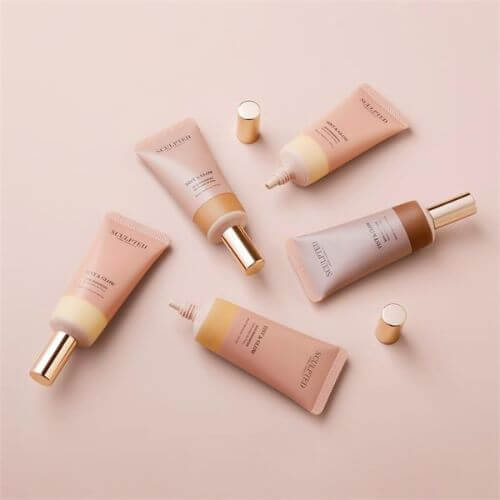 The warmer it gets, the more I realise how much I'm over heavy, pore-clogging foundations, and I'm gravitating more towards wanting just a sheer hint of a tint instead. When it's that little bit sunnier, I definitely prefer a light formulation like the Sculpted By Aimee Tint & Glow Skin Enhancer - 45ml. My skin is a little on the drier side, so I love that it's formulated with hyaluronic acid for extra hydration, as well as Niacinamide to smooth the skin. I also love the dewy glow that it gives my skin so I don't need to apply highlighter. It also features blue light protection and SPF30, so simply apply this all over your face and you're good to go!
A Purple Shampoo - Kerastase Blond Absolu Bain Ultra-Violet 250ml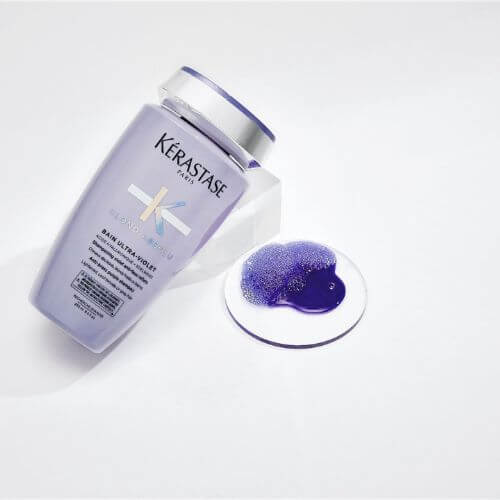 If you're a blondie like me, you'll know the importance of keeping your blonde fresh and clean. I've tried a LOT of purple shampoos in my ten years of being blonde, and I always come back to the Kerastase Blond Absolu Bain Ultra-Violet 250ml. It keeps any brassiness at bay and contains Hyaluronic Acid and Edelweiss flower, instantly boosting luminosity. It also protects against pollution and makes my hair feel soft and look shiny.
A Summer Fragrance – Moroccanoil Brumes Du Maroc Fragrance Mist 100ml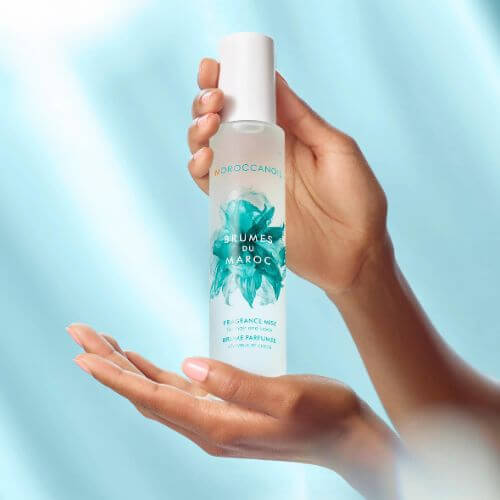 I love switching up my scent for summer, and a recent favourite of mine is the Moroccanoil Brumes Du Maroc Fragrance Mist 100ml. If you love the signature scent of Moroccanoil hair products, you're sure to love this blend as well! I love that I can use it on both my hair and body, as I'm all about multi-tasking with my beauty routine. The less I have to apply, the better! This Mediterranean-inspired scent is also complete with Argan oil (would it even be a Moroccanoil innovation if it wasn't?!), and it's such a lightweight mist for spritzing on throughout the day or evening. It even contains UV absorber technology to protect your hair!
A Dry Shampoo - Alfaparf Style Stories Dry Shampoo 200ml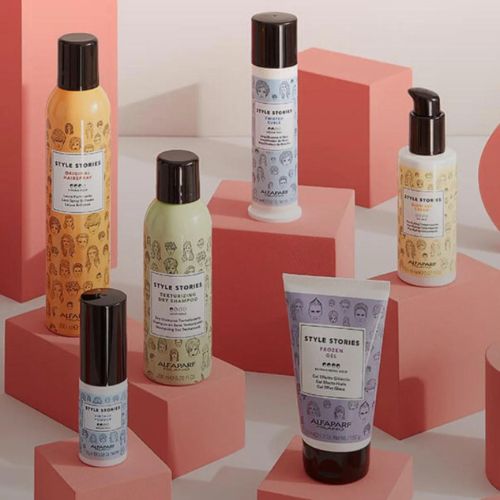 With so many summer plans on the horizon, who really has time for hair wash day? A dry shampoo like Alfaparf Style Stories Dry Shampoo 200ml is a must in my toolkit right through the season for when I'm in-between wash days and my hair needs a little pick-me-up. During summer, I find my hair gets that little bit more oily with build-up, so it's an ideal hair hero to have to hand whenever I need a refreshing spritz. It also has a light fragrance and gives my hair a touch of volume.
All of my mentions are available right here at BeautyFeatures.ie, and you'll enjoy Next Working Day Delivery in Ireland when you place your order before 2pm!
Recent Posts
Hands up if you're ready for mince pies, carols and NEW HAIR PRODUCTS FROM YOUR FAVE BRANDS! Amongs …

The first signs of aging can be a disheartening experience for many, especially when they start ap …

Whether it's a sizzling summer afternoon or a frosty winter's morning, we're continually exposed to …