Every fashionista obsessed with the follicle is well acquainted with the term "Swinter". For women who pride themselves on the ultimate "do", the perfect "pony" and bang-on "braid", the changing of seasons from summer into autumn and arriving at the cold frosty clutches of winter means it's time to up the ante on the ole' hair care routine! It's time to welcome our fifth season "Swinter"……..
1. Time to trim the tresses!
Say goodbye to brittle, split ends that have been damaged by the summer sun and UV rays and are unlikely to recover. Your ends are the most easily damaged part of your crowning glory and a regular bi-monthly trim will help to avoid a slightly frazzled and worn look. Book your winter trim in advance as it's a sure-fire way to keep your hair healthy and frizz-free.
2. Reach for the natural oils
Through autumn and winter your thirsting tresses are in need of natural ingredients that work hard to replenish hair affected by intense summer heat, salt water and harsh chemicals featured in SPF sprays that tend to dry the hair, giving it a more straw-like and lifeless appearance. The use of natural based treatments will prevent further dehydration and scalp itching as they soothe and restore the cuticle and comfort the scalp. The Moroccanoil range including the Moroccanoil Treatment Oil is a restorative hair oil and is ideal for gently rubbing into your dry ends, giving them renewed gloss shine and strength.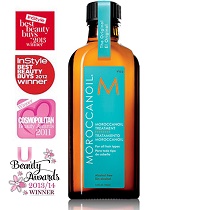 Read: Be Hair Hassle Free This Winter
3. Grab a couple of heat protectant products
With carefree boohoo braids, summer pony's and unpretentious easy living styles no longer on the hair menu, autumn and winter definitely involves excess usage of hair dryers, styling irons and styling products to achieve your desired looks. Excess heat and over-styling can damage your hair making it more vulnerable to breakage, so a heat protectant treatment is vital to shield and protect your hair. Not only will a product like Nioxin 3D Styling -Therm Activ Protector or Moroccanoils Heat Styling Protection Spray defend against heat damage but will create a thermal protective veil that shields hair from breakage and split ends.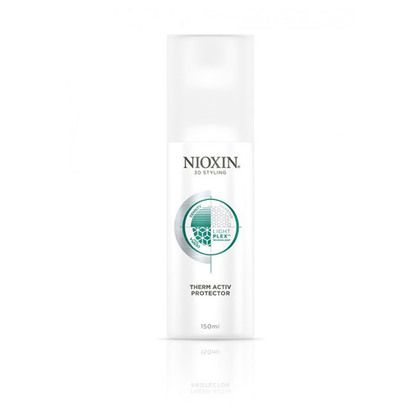 4. Let's clarify the situation
Once "swinter is on the windy horizon, hair tends to get greasy and limp faster due to the residues of sunblock's, salt sprays, styling products and the all-important festival hair colours. And let's not forget the chlorine build up courtesy of ordinary tap water. Start the season in style with a clarifying shampoo like Moroccanoil Clarifying Shampoo which is formulated to cleanse your hair, restore moisture balance and is formulated with essential oils to clear hair of product build-up, chlorine and environmental impurities.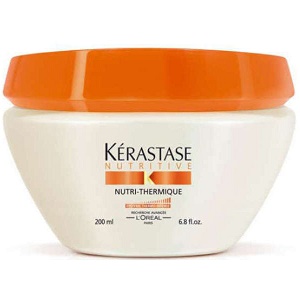 5. Moisturise that mane
For many the colder months, equal itchy, dry skin and the same thing can happen with your hair and scalp. Autumn is a time of year when the hair needs extra moisture so it can adjust to the changes in temperature and a deep moisturising mask coupled with your clarifying shampoo will ensure your hair won't feel heavy or weighed down with oil. Moisturising your hair will also fight the fly-aways which occur with colder weather while hydrating and restoring your hair's natural moisture balance and helping to reduce the risk of dandruff. Try our Kerastase Nutritive Masque Nutrithermique formulated to nourish and moisturise the driest and most sensitised of hair.