A reputable plastic surgeon? The odd injection of Botox? Money? Actually it's none of the above, its quite simply 'hydration'. Yep a healthy dose of nourishment and moisturisation will keep the crinkles and wrinkles at bay. This is because the skin is very plum like – when it's full of water it is lovely and plump and smooth but when dehydrated it shrivels and coils and starts to resemble another delicious fruit – the prune! So if your skin is thirsting, shrivelled and the complexion dull we've compiled a simple five step routine with exceptional skincare product recommendations that will ensure your skin is youthful and radiant for longer.
5 STEPS TO HYDRATED, MORE YOUTHFUL SKIN

1. Make sure to use a creamy cleanser.
Try: Dermalogica Ultracalming Cleanser
Many cleansers are prone to stripping the skin of much needed oil and moisture. Dermalogicas Ultracalming Cleanser is a gentle non-foaming cleanser that glides gently over the skin to minimise agitation making it ideal for skin that is perhaps even too senstisised for water. With the subtle aroma of Lavendar which soothes, Coneflower that calms and Cucumber which cools irritation, your skin will be fresh and clean and beautifully nourished.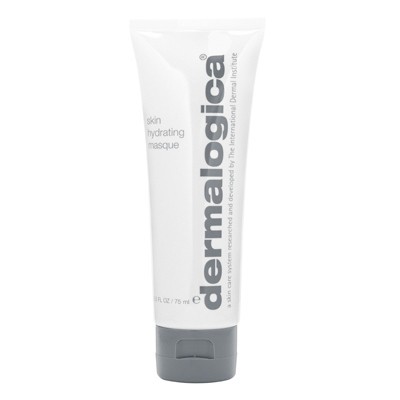 2. Use a regenerating facial mask.
Try: Dermalogica Skin Hydrating Masque.
Many of us skip this much needed step because of laziness, but it pays dividends and a little effort shows very visible results. This brilliant mask is power packed with antioxidant vitamins C and E, Bitter Orange and Cucumber which help to reduce inflammation and Panthenol which repairs and hydrates thirsty skin. Not only is your skin left gorgeously supple and smooth but Dermalogica Skin Hydrating Masque is also a high performing anti-ageing mask as it works to minimise the appearance of fine lines. why not read Anti-Ageing Supplements to Boost your Vitality for further hints and advice on keeping young!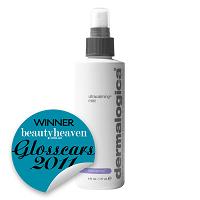 3. Why not mist or swipe on a moisture-boosting toner.
Try: Dermalogica Ultracalming Mist
When your skin is damp it is more able to readily accept your serum and moisturiser, which means that your skin care routine is more effective and high performing. Spritz on this hydrating mist directly after cleansing or removing your facial mask for an intense moisture boost. Dermalogica Ultracalming Mist is a soothing, hydrating mist that instantly relieves sensitivity whilst calming redness and irritation. Boasting skin perfecting nutrients that nourish making it ideal for tired, thirsty skin.

4. Always apply a lightweight serum.
Try: Dermalogica Multivitamin Power Serum
There is no doubt the best defence against dehydration is a high performing serum. The finely formulated serum sinks deep beneath the skin, penetrating within the skins cells, instead of sitting on the skin like a blanket. This multivitamin age fighting hydrating serum contains micro encapsulated vitamins A, C and E that increases the skin recovery, and supports the elasticity levels.
5. Finish with a nourishing moisturiser.
Moisturisers brilliantly lock in moisture as well as delivering immediate hydration, and this radiance enhancing face cream is a lightweight oil free lotion that offers daily moisture protection that effectively combats surface dehydration while smoothing the skins surface with botanical extracts.
Do you suffer from dry or dehydrated skin? Do you treat your thirsty skin to hydrating products? Will you pay more attention to moisturising your skin from now on?