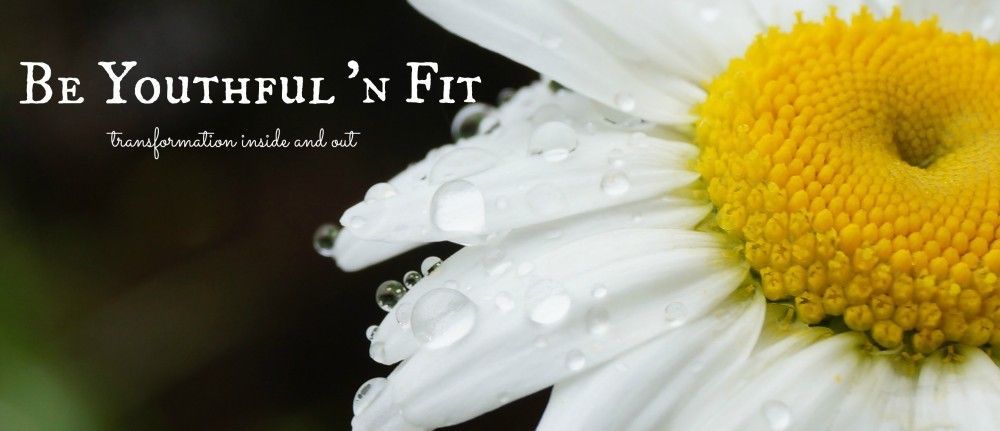 Feel-good mantra: you're only as old as you feel
I heard recently that 80 is the new 60! And the realisation hit me that we are living longer, and it's increasingly hard to determine people's ages. Of course we can attribute this too many factors including improvements in public health, nutrition and medicine, however self-awareness and the introduction of vitamins and supplements into our everyday diets has boosted our life expectancy dramatically. So as we slather our faces in our favourite moisturisers and exercise to within an inch of our lives, we no longer have to count the number of candles on the cake with a sigh of resignation, but celebrate our youth and vitality by focusing and educating ourselves on the nutrients that our body requires in order to keep us healthy and happy. So if you're not sure whether your diet is delivering all the ammunition you need to stay in great shape both physically and mentally as you get older, check out our guide to some of the best supplements for boosting energy levels and enhancing your overall well-being.
VITALITY FOR YOUR INNER HEALTH:
Energy:
Not only does it promote lean muscle mass, amino acids work to increase your strength and physical functioning, especially as we get older. NHP Amino Support capsules is highly recommended for people at risk of dietary deficiency and works hard to shift fat deposits from the waist area. Abdominal fat has been linked to metabolic disturbances and increased risk for cardiovascular disease and type 2 diabetes. In women, it is also associated with breast cancer and the need for gallbladder surgery. A brilliant supplement for maintaining your general wellbeing and overall fitness.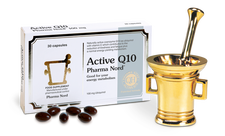 Muscle & heart health:
Did you know that your body's energy is created and stored in your muscles? Which makes good sense that if you're more of an inactive type you are more likely to be tired more than someone who exercises? Don't blame your lack of get-up and-go on your age; age is no excuse- get those muscles pumping and support yourself with Pharma Nord Active Q10. Not only does this co-enzyme supplement support heart health, it also works to boost the circulation of the blood and increases enhanced energy levels.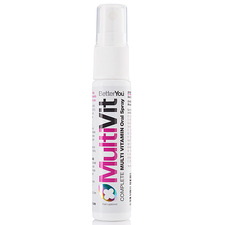 Overall vitality:
Support your overall general health with an everyday multi-vitamin that's specifically designed to address a women's nutritional needs and created to put a spring in your stilettoed step. Just four spray per day of the BetterYou Multivit Multi Vitamin Oral Spray delivers over 14 essential nutrients with ease and optimal absorption, providing a superior alternative to the more traditional vitamin tablet supplementation. BetterYou Multivit Multivitamin Oral Spray will support every women's hectic lifestyle and fill in the nutritional gaps you may not address with food.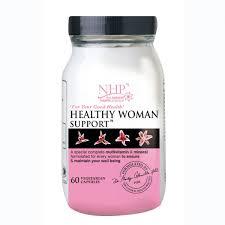 PRESERVE YOUR VISION
Preserving optimal vision and eye health is vital in keeping oneself in great shape and looking young. Eye health is crucial so look after your eyes by providing them with antioxidant and vascular support to ensure you nourish them with the correct nutrients. Bilberry extracts found in NHP Healthy Woman Support capsules work to ensure the health and performance of your eyes by supporting the delivery of blood to the eye.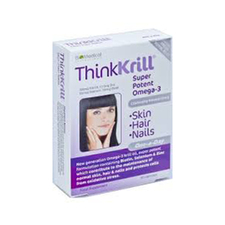 LET'S HELP YOUR SKIN, TOO
Ok, so we have our insides in check, heart rate ticking over like clockwork so it's time to ensure that our skin is a clear, flawless reflection of how youthful and vibrant you feel on the inside. Think Krill Skin, Hair and Nails contains nutrients that work to support skin renewal and regeneration, which in turn will help alleviate pesky little skin conditions such as pigmentation, fine lines and wrinkles, that make you look older on the outside than what you feel on the inside. Rediscover your youth with Think Krill. Read our 5 Steps to More Youthful Radiant Skin for further tips.