There is no doubt that any serum wearing, elixir loving skin care lover will have heard or read the much loved beauty editor expression "fine lines and wrinkles". I would be happy to bet a euro or two on that one (*guilty look on face) but do you know the difference between the two? Do you know what causes them? Or how to prevent their silvery appearance in the first place? If you're mouthing a no to any of those questions then you're in luck, as the generous and ever informative team at Beautyfeatures.ie have done the research for you. Check out our tips to address those sneaky signs of ageing and put your best face forward!
What exactly is the difference between fine lines and wrinkles?
Fine lines are also known as "expression lines" which are a result of the natural movement of your facial muscles when used to smile or frown. On the other hand a wrinkle unfortunately is deeper and is a result of the natural process of ageing, environmental and genetic factors and even repetitive facial movements can progress to a wrinkle when excessive.
What can cause fine lines and wrinkles?
The ageing of the skin is caused by multiple intrinsic and external factors. Intrinsic skin ageing is the biological effect of time upon the skin and 'wrinkling' as a result of genetics and biological age. External skin ageing is greatly influenced by environmental aggressors such as sun exposure, lifestyle, using an inappropriate mix of skin care products, an unhealthy diet and the drying and damaging effect of cigarette smoke. It makes sense that the areas of our body more exposed to the external influences such as the face, neck and hands are more prone to aging and wrinkling when compared to other parts of the body. Why not read Beautyfeatures.ie Anti-Ageing Awards for more age defiant skin care wonders!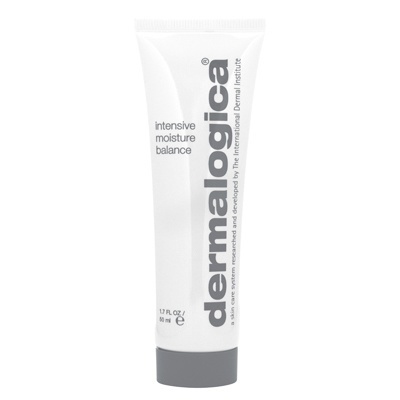 In your 20's
In your late 20's to mid-30's you enter what is termed pre-aging, and at this stage you may notice fine lines around your eyes and mouth or dark spots from sun damage. And while 'pre-ageing' is quite a depressing term for all those on the brink of turning 30, it isn't all bad news – as long as you are using the right skin care products. If there was ever an ingredient that fit the bill of 'fountain of youth' than retinol it is. This do-it-all anti-ageing ingredient increases cell cycle turnover, promotes collagen, decreases pore size and is a scavenger of sun damage. And because retinol acts to shed pore-clogging dead skin, it can help clear up the adult acne that you may get at this stage in life.
Try: Dermalogica Intensive Moisture Balance . Delivers a power packed formula featuring Retinol (Vitamin A) which helps increase elasticity and reverse the signs of photo aging, antioxidant vitamins C and E that reduce skin-damaging free radical activity.
In your 30's
Your thirties mark an era of indecisiveness for your skin – you'll get oiler and drier! The oil glands actually increase in size on your face during this time which leads to larger pores, however regardless of how oily your complexion may seem your skin loses its ability to retain water in your 30's. As the energy levels of your skin declines, the first wrinkles on your forehead may appear, and it is vital during this period to ensure that you use skin care treatments infused with SPF. Preventing sun exposure prevents skin ageing. This is the perfect time to introduce antioxidants into your skin care regime.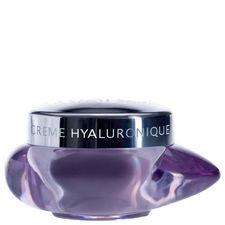 In your 40's
Skin becomes dry, wrinkles around the eyes become pronounced and the processes within the skin which it keep it youthful, fresh and vital slow down. Blood circulation reduces to the skin, limiting the nutrients it receives; this is the time when premature ageing begins to show its full effect.
Try: Thalgo Hyaluronic Cream . Smooth's the face and fills deep set wrinkles in just under an hour.Effectively fights the appearance of visible wrinkles, promotes youthful looking skin as Marine Hyaluronic Complex boosts the synthesis of collagen and hyaluronic acid to restore tone and firmness to the skin.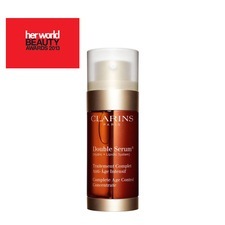 In your 50's
At this time the most noticeable skin ageing processes are decreased cell metabolism, decreased blood flow and a natural decline in energy, all of which is complicated by the hormonal imbalances brought about by the menopause. Under the microscope these factors are observed as a thinning of the epidermis and dermis, loss of collagen mass and flexibility and a loss of functional elastic fibres. But worry not Beautyfeatures.ie has a skin care solution for you.
Try: Clarins Double Serum . Winner "Editor's Choice" & "Reader's Choice" - Her World Beauty Awards 2013 this is the only intensive anti-ageing treatment rich in 20 plant extracts that boosts the skin's vital functions. A unique formula that can be used in two ways for a visibly youthful look: - skin looks firmer as wrinkles appear smoother and your skin is nourished from within.
Which fine lines and wrinkles fact surprises you the most? What's your best anti-ageing tip?
Recent Posts
Purple Shampoo 101 - FAQBeautyFeatures.ie have compiled a list of your most asked Purple Shampoo re …

Who can believe it's almost that time of year again... We can now begin the countdown to Chris …

If there's one product that every blonde should have, it's purple shampoo! Blonde hair endures a …