What do Daniel Day Lewis, Nicolas Cage and Kate Middleton all have in common? Why a love for Thalgo – of course, the original French marine spa brand that pushes the boundaries of innovation with their award winning collection of marine inspired on trend skin and body care products, treatments and dietary supplements.
For over 50 years Thalgo through scientific research and cosmetic innovation have harnessed the beauty of the sea with their beauty products, treatments and nutritional supplements, designed to make the very best of nature accessible to all women. Blending the power of the sea with the creative excellence of marine intelligence, the Thalgo collection features high performing ingredients that contain unrivalled properties, all chosen for their affinity with the skin, ensuring the perfect sensory experience.
Discover super serums, collagen enriched facial creams, anti-ageing treatments, from cleansing solutions, to hyaluronic fillers to marine infused supplements that deliver vitality, youth and restored beauty. Featuring marine algae at the very heart of Thalgos success, we thought it only fitting to introduce you to the wondrous, ageless underwater world of marine beauty with Thalgo.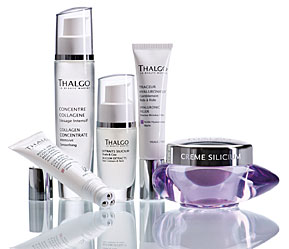 Age beautifully with our Top 5 picks selected especially for your – hope you love them!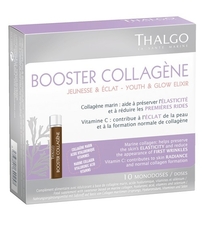 Thalgo Collagen Booster - Elixir Beauty Drink
Drink from the fountain of youth – literally with Thalgos Collagen Booster Elixir Beauty Drink. Each kit features 10 vials of a single dose which contains an age defiant blend of marine collagen, vitamin C and E, selenium that works to reduce micro and deep set wrinkles from within. Reactive your skins radiance as Collagen Booster Elixir Drink targets the heart of skin cells to encourage new collagen synthesis whilst defending against the effects of oxidative damage. Truly innovative discover the oral antidote to ageing with Thalgo. Check out our Top 10 Commandments of Anti-Ageing for further advice on turning back the hands of time.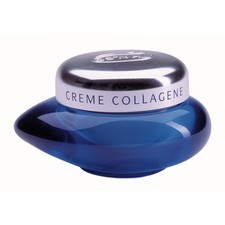 Specifically designed for women in their twenties fighting the first signs of ageing. Thalgos Collagen Cream tackles and effectively moisturises the appearance of those pesky first fine line and wrinkles. Enriched with native marine collagen and soy extract that combines to plump, preserve and nourish the skin. Skin will appear instantly smoothed as you apply this beautifully silky cream that delivers a fine powdery texture. Preserve and maintain your skins youthful appearance.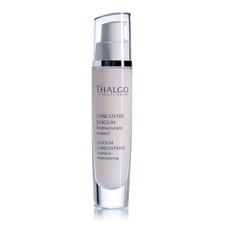 Designed for women 45 plus this highly concentrated and deliciously smooth serum attacks marked wrinkles and tones and firms both the facial and neck contours. Reduce skin slackening and increase elasticity as your skin is redefined, rejuvenated and refreshed. Experience the instant comforting effect as radiance returns and you rediscover the youthful vitality of your skin.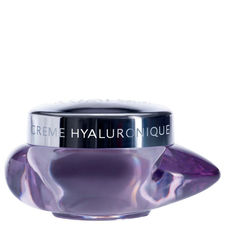 Reveal beautifully youthful skin with Thalgos brilliant facial cream that smooth's the face and fills deep set wrinkles in just under an hour! A daily skincare cream that fights the appearance of visible wrinkles whilst ensuring a radiantly youthful complexion, Thalgo Hyaluronic Cream contains one of the most powerful anti-ageing ingredients proven to deliver real and visible results. Infused with Marine Hyaluronic Complex that works to increase synthesis of collagen and restore firmness and tone to the skin.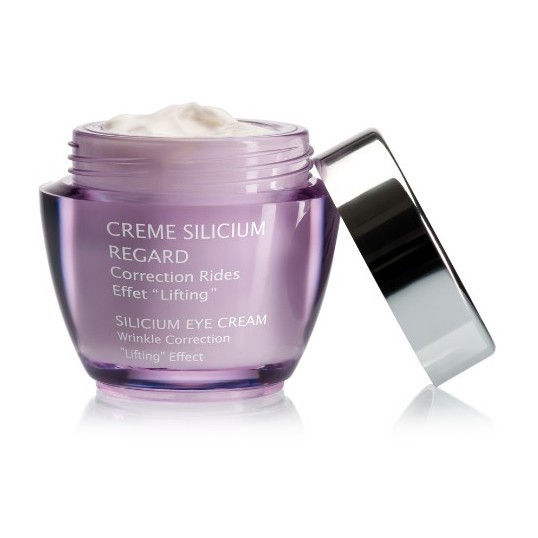 Fight the appearance of dark circles, fine lines, wrinkles and a loss of firmness in the eye contour area with Thalgo Silicium Eye Cream. Experience the ultimate eye lifting treatment as this luxurious cream redefines and uplifts, reducing the effects of fatigue and ageing and restoring a youthful, age defiant eye contour. Specifically designed for women 45 and over, Thalgo have created a truly effective solution for those looking for a high performing and long lasting answer to the ageing effects of a slackened, wrinkled, darkened eye contour. Wrinkles truly appear filled in as the eye contour sparkles with life and vitality.
If you're searching for a skin and body care brand that places as much emphasis and research on the beauty contained within as well as the beauty that's on the outside, then you will revel in the magical marine infused collection of unique solutions and treatments for every skin type and texture and of any age. For the full range of Thalgo products, treatments and nutritional supplement click Thalgo for further details.