As the Christmas markets spring up around St Stephens' Green and beauty gift sets go on sale at Beautyfeatures, it's safe to say the party season has officially arrived. Yes, just when you thought it was safe to curl up on the couch in your reindeer patterned onesie watching this years hopefuls on the X Factor, your social calendar has suddenly become jam packed with events and invitations. The question is, are you ready for the party season? Have you prepared your body for the festive onslaught? Chances are you haven't, but fear not the team at BF want you to look amazing at every outing, so we've gathered a few tips to keep you looking and feeling sensational from top-to-toe this party season.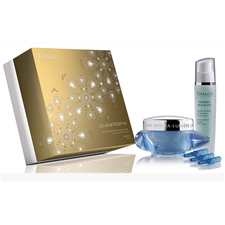 #1. Boost your skin's hydration levels, stat!
Other than a long haul flight, there's nothing more dehydrating on your skin than the party season. Whether it's the cocktails, wine or tequila, perhaps the tempting saltiness of fried food often consumed in the small hours, your skin can be left dull, lacklustre and a little spotty come January. Drink at least two litres of water a day and ensure your skin care regime is power packed with hydrating treatments and products.
Try: Thalgo Hydra Marine Gift Set. Features the hydrating brilliance of Thalgo Hydra Marine 24hr Cream, Thalgo Hydra Marine Serum and Thalgo Absolute Hydra Marine Concentrate.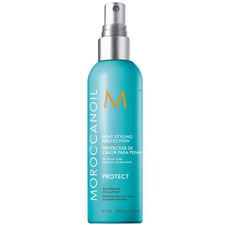 #2. Treat your hair with care.
That doesn't mean you can't mistreat it just a little, though. After all it's not party season without heat styling tools to ensure gorgeously glam waves. But what we do insist on is that whenever you take to your locks with hot tools that you always use a heat protectant spray before twisting and turning your tresses into submission. And don't forget the colder weather and warm heating will also work to dry out those lovely locks so make sure to use a hydrating mask at least once a week.
Try: Moroccanoil Heat Protectant Spray and Moroccanoil Intense Hydrating Mask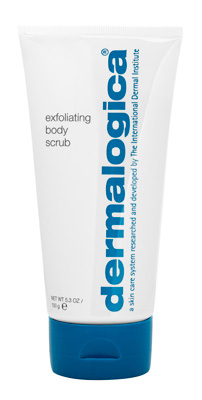 #3. Exfoliate from head to toe each and every week.
Festive equals fake – tan that is! It may sound a little extreme but if your looking to achieve a tan more reminiscent of Ibiza then Willy Wonka its vital to start with a clean slate before each application. If you don't your tan will become an orange patchy mess and before you know it the Oompa Loompahs will come calling! Exfoliate or dry body brushing does wonders for your circulation, helping to eliminate toxins from the body and sloughing away dead skin cells, leaving you with smoother, healthier and more even skin, which is key to a gorgeous glowing tan application.
Try: Dermalogica Exfoliating Body Scrub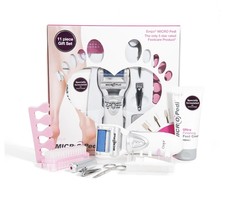 #4. Ensure your feet are looking and feeling brilliant.
Nothing screams party like a pair of party heels, and party heels are strappy, fabulous and open toed – which means manky feet are a massive no-no! Preen those feet and adorn with your favourite polish, because as you stroll down the street at 2am with heels in hand after a day traipsing around dublin looking for gifts, your feet deserve a little pampering.
Try: Emjoi Micro Pedi 11 Piece Gift Set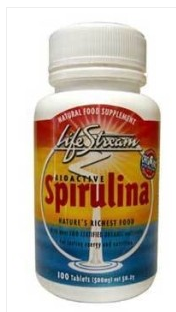 #5. Prepare healthy meals each day.
The silly season doesn't just take a toll on your looks it can affect your insides too. Yes, bad eating habits are inevitable over the Christmas period, but if you're organised and have stocked the cupboards with vegetables, fresh fruit and healthy proteins your tired (but happy) body will be better equipped to deal with the unhealthy food and drinks you consume. Fortifying your body will also enable you to recover quicker after those big nights out and lower your chances of getting sick and hopefully eliminate the chances of those Kris Kringle kilos! For further tips on supplements read Anti Ageing Supplements to Boost your Vitality.
Try: Lifestream Spiriluna supplements to deliver nutrients, vitamins and minerals to support your diet and increase your energy levels.