Clear, Flawless, glowy even radiant skin is some of the terms banded around when women describe their perfect beauty dream. But it is an elusive dream for some, with various factors at play from incorrect makeup choices, to environmental influences, to dietary and even genetic factors; it's safe to say the pursuit of pixel perfect skin can be quite frustrating. But how on earth does one actually obtains such a thing as perfect skin? The clever amongst us follow these expert tips and then bask in the radiant glow of the flawless complexion that follows……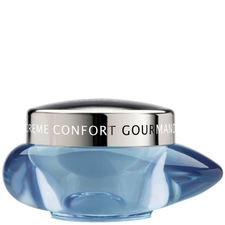 #1. What does the skin specialist say?
Did you know that skin care is not just topical; hydration is the vital step in keeping your skin aglow. There is no argument that great skin starts from within so ensuring that you hydrate through h20 intake but also through your choice of moisturiser will guarantee total topical dewy skin. Make it your mantra – hydrated skin is healthy skin, acknowledging that moisture is the essential key to avoiding dehydrated, lined and wrinkled skin.
Try: Thalgo Delicious Comfort Cream – nourishes, moisturises and hydrates dry skin. Will keep fine lines and wrinkles at bay as it restore suppleness and comfort instantly.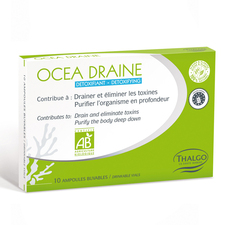 #2. What did the nutritionist say?
Yes ladies we are what we eat! (Hide the bag of Taytos – quick!) Not only do nutrient rich foods such as oily fish, fresh fruits and vegetables offer key molecules that are vital for healthy skin cell development but antioxidants and probiotics ensure the smooth running of our body's various systems, eliminating toxins and working to keep our hair, skin and eyes looking their very best. For further information on Thalgo read Ageless beauty from Beneath the Sea with Thalgo.
Try: Thalgo Ocea Drain – A brilliant 10 day detox programme that will purify the body and eliminate toxins and support improved digestion. Feel beautiful both inside and out.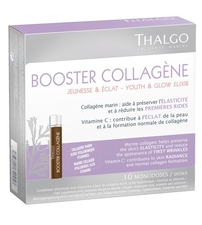 #3. What did the sleep specialist say?
Insufficient sleep not only leaves you fatigued and lacklustre but can also prove detrimental to your overall health. Sleep is a restorative process that allows the cells in your body and skin to rejuvenate and restore themselves. In order to ensure that your complexion does not prematurely age, reach your full potential by getting at least 7-8 hours of good sleep per night. Your skin and lack of wrinkles will thank you for it.
Try: Thalgo Collagen Booster Elixir Beauty Drink – Drink from the fountain of youth with this age defiant blend of marine collagen, vitamin C, E and selenium, that actively reduces both micro and deep wrinkles from within. An oral antidote to the visible signs of ageing.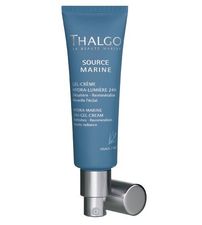 #4. What did the psychologist say?
Your skin is a true reflection of what is happening within you. If you are feeling stressed, overwhelmed, tense or unhappy this will all show on your skin, perhaps manifesting as frown lines, wrinkles and will certainly give off an air of fatigue which can in fact make the complexion appear dull and grey.
Try: Thalgo Hydra Marine 24hr Gel Cream – A beautifying daily treatment that delivers 24 hour around the clock hydration and luminosity. This revitalising gel cream offers a delicate non oily freshness and glow, restoring softness and suppleness as it continuously works to rehydrate the skins cells and draw dermal water to the surface.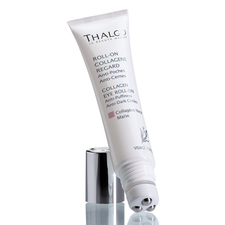 #5. What did the beauty journalist say?
Regardless of how old you are, its crucial to start looking after your skin now! Remember to wash you face and remove makeup before bed and it doesn't matter whether the sun is shining, always slather a SPF infused skincare product on your face – it is after all the ultimate anti-ageing weapon. Always apply an eye cream morning and night as well as a targeted serum specifically chosen for your skins needs. If you can get hold of a silk pillowcase that's even better – it'll help prevent pesky little skin creases.
Try: Thalgo Collagen Eye Roll On – Boost cell regeneration and reduce the appearance of puffiness, dark circles and fine lines around the eyes. This innovative eye treatment delivers a massaging effect as 3 metal balls combine to deliver smoothing active ingredients, it is the perfect anti-puffiness weapon!


Do you struggle to maintain a clear, healthy complexion? What are your best skin care tips? Will you be following any of this expert advice from now on?