The NEW The Ordinary Haircare Range is here, and we couldn't be more excited! If you're looking for an effective, affordable haircare solution to complement your skincare routine, you've come to the right place. You may already be familiar with the iconic The Ordinary Multi-Peptide Serum for Hair Density, designed to support your hair's health so that it appears thicker, fuller and denser. Now, these skincare saviours have launched even more hair heroes, and we think you'll adore what's on offer. Read on for your complete guide to The Ordinary Haircare…
The Ordinary adopt an approach to haircare deemed "The Skinification of Hair". What is it, you ask? Put simply, it's the belief that the scalp's health has equal importance as all other areas of your skin, as should be treated at such. This means that in this haircare range, we'll be seeing a lot of ingredients that would typically be found in your skincare products. Prudvi Kaka is a scientific officer at DECEIM and speaks on the range, saying "we're encouraging consumers to place an emphasis on scalp care through the same lens that's applied to skincare".
The focus on The Ordinary's haircare range is looking after the scalp first, and good hair will follow. And in case you needed any further convincing, the range is vegan, cruelty-free and gluten-free and is suitable for all hair types!
The Ordinary 4% Sulphate Cleanser for Body and Hair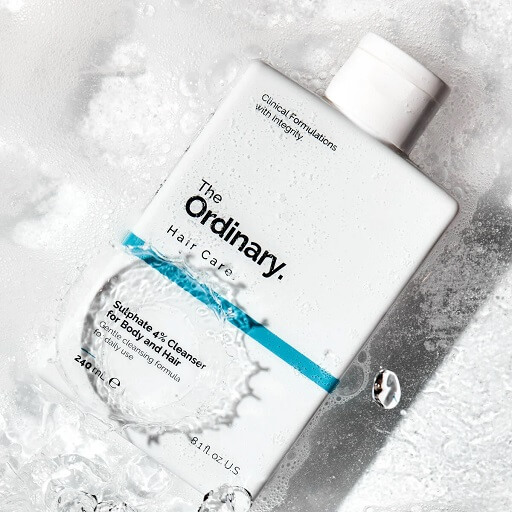 Starting with a staple, this will be the bread and butter of your haircare routine with The Ordinary. This shampoo, also known as a cleanser (just like what we use on our faces in our skincare regimes), offers a gentle experience for your hair, scalp and even your body! Due to the inclusion of SLES-2, which is a mild sulphate designed to be gentle to our skin, the production of foam is lower when washing. This is not only kind to your scalp as it prevents skin irritation, but it's also an ideal option for those with colour-treated tresses, as you'll be less prone to colour-fade by using a lower-sulphate shampoo.
The Ordinary Behentrimonium Chloride 2% Conditioner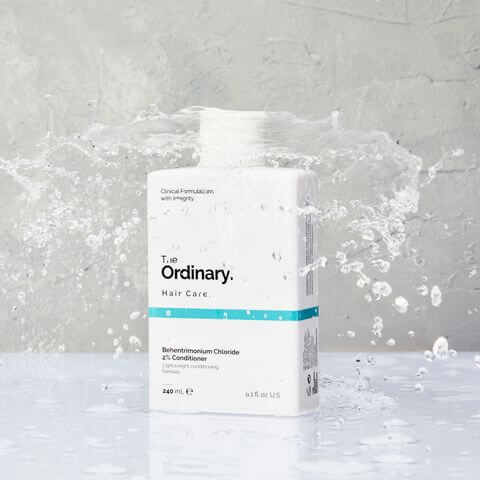 If your hair ever feels heavy or like it's being weighed down after washing, your conditioner formulation could be too rich. The Ordinary Behentrimonium Chloride 2% conditioner is a lightweight formula with minimal ingredients so that your hair will get the amount of condition it needs. So, what exactly is Behentrimonium Chloride? It's an ingredient within this formulation that'll neutralise the hair fibres on a molecular level and make the hair appear smoother. Say hello to smoother strands!
The Ordinary Natural Moisturizing Factors + HA for Scalp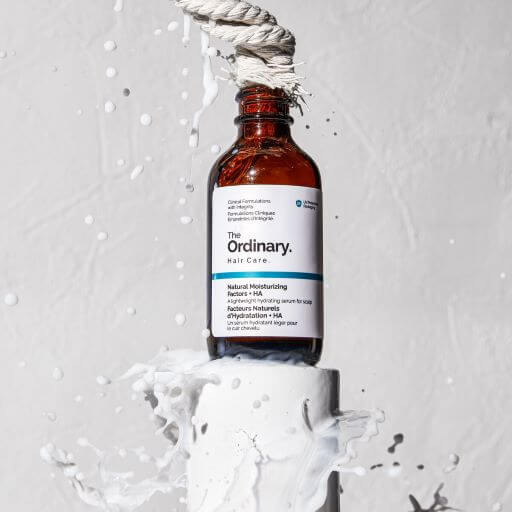 Just like its namesake version for the face, the ingredients within this milky serum feature natural moisturizing factors (NMF), in addition to hyaluronic acid (HA) and squalane that our skin produces naturally. When used regularly, the scalp's skin barrier is protected which supports hydration, helping to ease discomfort and irritation caused by dryness. What's more, this serum won't make your hair feel sticky or weight it down. It's lightweight so it's suitable for all hair types. You may also be wondering how often to use The Ordinary hair serum. Once daily is the ideal usage.
The Ordinary Multi-Peptide Serum for Hair Density
This one's been around for a while. It differs from the Natural Moisturising Factors + HA for Scalp. It too has a lightweight formulation which consists of a combination of peptide technologies, in addition to plant-based extracts. This serum is a concentrated leave-in formula. It's also developed to help support the scalp, but this serum is specifically designed to help you achieve fuller-looking hair. A popular question asked is; "will The Ordinary hair serum make my hair grow?" Good question! Essentially, whilst it won't directly make your hair grow, it helps to provide optimal conditions for your existing hair to prosper. And if you're wondering if you can use The Ordinary hair serum on your brows, the answer is yes!
Give your scalp the air time it deserves with this new The Ordinary haircare range! Shop our entire selection of The Ordinary products at BeautyFeatures.ie at affordable prices, and place your order before 2pm for Next Working Day Delivery across Ireland!
Recent Posts
Here at BeautyFeatures.ie, we're all about supporting Irish and bringing you your favourite hair an …

Double cleansing has become increasingly popular, and Dermalogica's Micellar Prebiotic Preclean …

The sun has emerged, ice cream's on tap and we don't know about you, but here at BeautyFeatures.ie, …