Some of the worse mistakes I've made have been haircuts! 1986 I sported long white hair (a love affair for bleach was born) but so was an ongoing battle with split ends, flyaway frizz and the perennial pain in the hair follicle that is "natural growth". Foregoing upkeep for the natural look, the next 20 or so years saw long, wavy hair, the occasional colour and a hair romance that remains until this day! However not all of us are blessed with an Armenian heritage (aka Kardashians) or have Jennifer's (Anniston) personal stylist at hand, so how can we keep our tresses hydrated? Is your hair frail and vulnerable? Read on, we just might have a solution for you!
How can I nurse my coloured hair back to health?
What's a girl to do when her hair is compromised? How do we keep coloured hair vibrant and healthy? The team at Redken have devised the perfect solution. The Redken Colour Extend Shampoo is the ultimate accessory in the maintenance of vibrant, coloured hair. Containing no sulphates and a powerful Fade Resistant Complex which reinforce the hair and softness, protects colour whilst keeping fractured hair at bay. Stylists suggest that we shampoo less but add a drop of Redken Colour Extend Conditioner to the shampoo for enhanced moisture. Follow up with a deep conditioning mask at least once a week such as the gorgeous Moroccan Oil Intense Hydrating Masque. Creating enhanced elasticity, shine and manageability in under 7 minutes it truly is a masked marvel!

How can I keep my hair frizz free?
Banish frizz and seal the cuticle with the replenishing and cleansing action of Kerastase Bain Oleo-Relax Shampoo. Hair that is parched, rebellious and brittle is in need of hydration and the Kerastase Oleo collection creates deeply nourished and vital locks. If you hair is brittle, dry and sensitised follow up with a smoothing serum such as the award winning Kerastase Elixir Ultime. Four precious oils combine to smooth the flyaways and leave your hair silky, weightless and perfectly radiant.
My fine hair always falls flat!
You may think using a mousse is very 90's, however its popularity has never waned and simply put it's actually one of the better ways to fake a fuller, voluminous style. Saturate your hair with Moroccan Oils Volumising Mousse around the root area, then air-dry; lifting up the roots with your hands or the help of a vent brush (Moroccan Oil Paddle Brush is awesome for lifting). If mousse tends to weigh your hair down why not try Kerastase Lift Vertige RootUplifting Gel. Widely known as the 'Hair Stiletto' it creates a bluffing volume effect as it enhances the roots to keep hair lifted, full and big!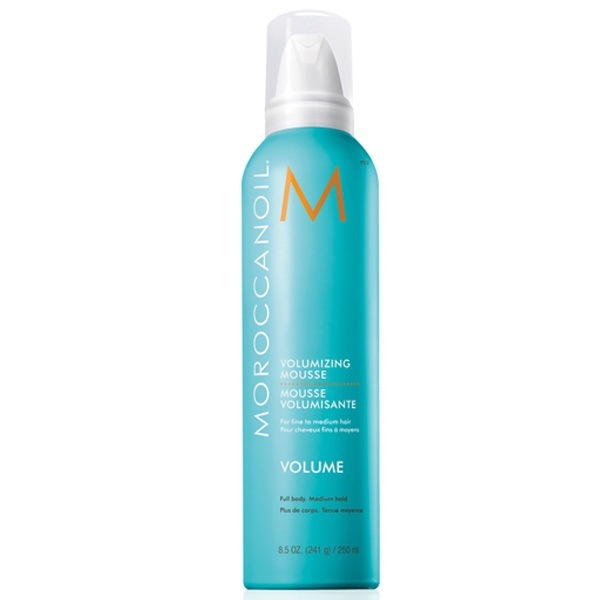 How do I keep my hair from falling out?
As many of us know, it's considered normal to lose 50 to 100 hairs a day. But what to do when the brush seems a little full and the ponytail a little less thick? First of all cut down on the styling and encourage and support hair growth with the Nioxin system kits. 70% of users notice visibly thicker, fuller looking hair in just 30 days! With a range of kits created to address the varying degrees of hair loss and texture, reducing hair breakage, amplifying hair texture and strengthening hair against cuticle damage Nioxin encourages the optimal environment for hair regrowth and preservation!. Discover the range of Nioxin system kits at beautyfeatures.ie