"Gorgeousness", of course! There are vital steps in the quest for 'gorgeousness' and whether you ready to sign off on another birthday or not, the year is fast coming to an end with Christmas and New Year's firmly in sight. This is definitely the season to be beautiful and all clued in fashionistas know that it's all about the preparation! So the team at Beautyfeatures felt it was their job, nay, their duty to ensure you're doing the necessary prep work to look flawlessly gorgeous all night long.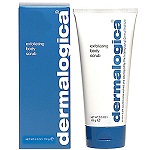 Party prep step#1: scrub-a-dub-dub
Picture the scene: you've got a huge Christmas party to attend and the pins are looking a little vanilla, so you reach for the trusty bottle of St Tropez fake tan. Well, let us stop you right there. Have you exfoliated yet? No? Well shame on you! Exfoliating your skin is the most important step in pursuit of the ultimate fake tan. Not exfoliating will mean the tan will attach itself to dead skin cells, leaving you looking more patchy and less Portuguese sunset. For a gentle exfoliation BF recommends Dermalogica Exfoliating Body Scrub and Dermalogica The Ultimate Buffing Cloth.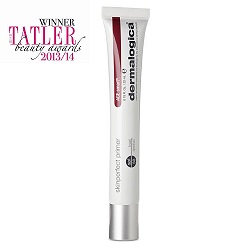 Party prep step #2: prepare to bare - flawlessly
Want a pixel perfect complexion? Primer is the answer! Firstly it will balance the tone and texture of your skin, meaning you've got the perfect canvas for your make-up application, and secondly, it will ensure your foundation stays steadfast for hours and hours. Dermalogica Skin Perfect Primer SPF30 will smooth away fine lines, brighten and prime the skin, balance tone and give your make-up that luminous kick it needs.
Party prep step #3: heed your halo
Fab festive follicles = heat styling tools galore! Whether your curling, straightening or drying your locks, it's inevitable that your hair will suffer at the hands of heat and styling stress. So in order to keep your hair looking shiny, healthy and full of life, you will want to use a heat protector before putting a heat syling tool anywhere near your treasured tresses. BF recommends Moroccanoil Heat Styling Protection Spray, not only will the spray provide optimal heat protection, but will also deliver a long lasting soft hold and defend against colour fade.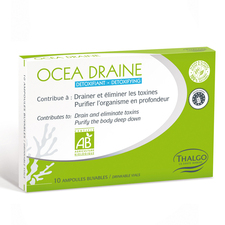 Party prep step #4: forget the botox; it's all about the detox
Kick start your metabolism with a healthy detox to get your body party ready. Wave farewell to fatigue, say goodbye to a dull complexion and sluggish digestion as you purify and cleanse. BF recommends Thalgo Ocea Drain designed to detox and eliminate toxins and water retention in just 10 days. Also NHP D-Tox Support, a nutritional supplement rich with highly effective botanicals that spring clean the body.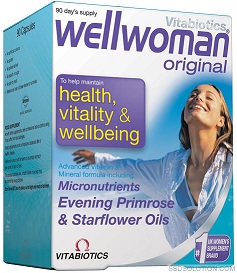 Party prep step #5: love yourself
Always be kind to yourself and start by nourishing yourself from within. Drink plenty of water so you keep yourself super hydrated. This will help to rid your body of toxins (desserts, junk food and alcohol) and try to get a healthy sleep routine in place. 8 hours beauty sleep is de rigeur for the night before a party, ensuring you wake refreshed, rejuvenated and ready to partyyyy! BF recommends Wellwoman nutritional supplements, featuring 24 essential nutrients in one capsule, supporting your health, energy and vitality as well as strong hair and nails and more radiant skin. Why not check out our blog Splurge vs Steal the Christmas Edition, for a pamper and a treat!