Hollywood and beauty icon, Marilyn Monroe once said "Beneath the makeup and behind the smile I am just a girl who wishes for the world." And shouldn't we all, but when faced with the self-confidence nightmare that is oily skin and a face of melting makeup, putting your best face forward in summer may not be so simple – just sweaty! During the summer months there are those who may naturally have oilier skin and even those who live with dry skin, are not immune to the sun's rays. Here are a few tips to ensure your skin stays fresh, dewy and natural – not sweaty, sodden and shiny – this summer.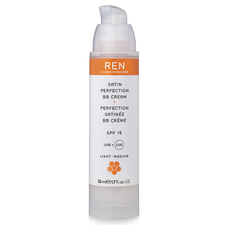 Lighten up: Why not swap your heavy, rich foundation for a tinted moisturiser or BB cream with an inbuilt SPF. The lighter the formula, the less likely to clog and block pores and it works to provide a barrier between your skin and the heat. For added protection, dust your skin lightly with a sheer mineral powder to put your best face forward.
Try: REN Satin Perfection BB Cream SPF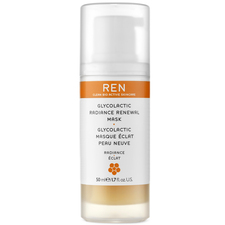 Mask it: A facial mask is brilliant for eliminating impurities and working deep beneath the surface of the skin to soak up excess oil and helps to support new cell regeneration. Beautyfeatures.ie suggests using a mask once a week, as using too often can actually dry the skin out and increase oil production, which defeats the purpose in our pursuit of an even summer skin tone!
Try: REN Glycolactic Radiance Renewal Mask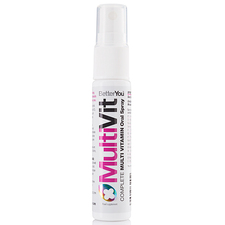 Eat up: Did you know that by taking a Vitamin A supplement you can actually decrease your skins oil production? Vitamin A is a vital component in the growth and regeneration of new skin cells, it also works to normalise oil levels in your skin. Pretty cool huh! Stock up on Vitamin A enriched foods such as carrots, spinach, sweet potatoes, melons and even fish, or simply take a Vitamin A supplement, that provides all your needs in one simple dose.
Try: BetterYou MultiVit Complete Multi Vitamin Oral Spray
Look at labels: Salicylic and glycolic acid, caffeine and niacinamide are just some of the oil zapping ingredients proven to reduce oil and a must have in your summer cleanser and moisturiser of choice. Even though in summer we are more prone to sweat and feel greasy, it's important not too over wash your face as this will dry out the skin – and again that will just encourage your skin to produce more oil.
Try: REN Micro Polish Cleanser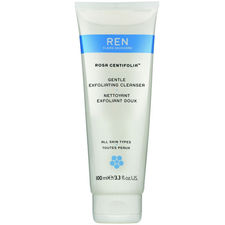 Exfoliate: To efficiently rid yourself of dead skin cells, try to exfoliate at least once a week – not only will it leave your skin vital and glowing but many exfoliators are enriched with ingredients' that soak up excess oil as well. This exercise is about balance, our goal is to have beautifully healthy, vibrant skin without the shiny, oily appearance so prevalent throughout summer, destroying many a makeup look!
Try: REN Gentle Exfoliating Cleanser
Blot away: Even though a sheer mineral powder can be a beautiful finishing touch in summer, too much layering can result in a caked on look. Why not try blotting papers instead, for a gorgeous finish, look for ones that have a touch of powder to help control shine and promote the on trend matte complexion that we desire during the warmer months.
In the end, it's very difficult to perfect the matte skin finish during the height of summer heat and a little touch of natural shine can be a beautiful accessory to your makeup look. The most important thing is to keep your skin healthy, vital and happy! Check out Natural Skincare Solutions for Summer with Dermalogica for more summer skin tips!
What's your oily skincare routine? We'd love to hear your oil-busting tips!