So you've just spotted some uninvited grey strands poking out from the depths of your glossy glory, oh the horror, surely this means a Miranda Priestly (Meryl Streep – Devil Wears Prada) look is on the horizon. The truth is most of us would equate ageing hair with those pesky ageing greys, however the truth is just like the skin and our body, hair experiences the effects of ageing in various ways. And in preserving all things youthful it's important to be clued in as to how to spot and then treat those signs effectively, retaining your majestic mane in the process. So from treating thinning hair and hair loss to combating pesky grey patches, they are a number of options available to you so grab those ageing strands by the follicle and listen in.

Anti-ageing hair trick #1: cover the greys
When the greys arrive, they rarely arrive alone! One of the more obvious signs of ageing hair, they are prone to random acts of unkindness appearing on any head at will, regardless of age. According to some old wives, plucking a grey will encourage three more to sprout up in its place (and we don't want that) but there are effective and far less painful ways to banish them.
Try: Winner of the 2013 Allure Beauty Awards for Most Innovative Beauty Breakthrough, Product of the Year and Best Root Cover-up, is the regrowth and cover-up genius that is "Color Wow". Instantly camouflaging greys and regrowth with ease, this innovative powder compound blends naturally to conceal roots and greys, a long lasting non oily formula, stays put until your next shampoo. Also contains light reflecting particles for added shine and shimmer. Available in Black, Dark, Medium and Light Brown and both Blonde and Platinum Blonde.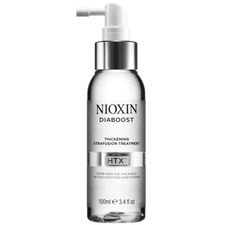 Anti-ageing hair trick #2: make it big and beautiful
Flat, frumpy and limp hair is a fair indication that your mane isn't as big and bountiful as it could be. From the media to social perceptions, to every beauty bible a thick, lustrous man is often equated with beauty and youth, so if you've found a lack of volume and density is ageing your hair, there are a number of products and treatments created to increase thickness and encourage healthy regrowth.
Try: Nioxin. More than 70% of users notice thicker, fuller looking hair in just 30 days. With a kit designed specifically to address all hair types, textures, the newest addition to the Nioxin stable is the brilliant Nioxin Diaboost Thickening Xtrafusion Treatment with HTX. Visibly increasing density by up to 10% as the hair is nourished from within and the optimal scalp environment is created to encourage brand new healthy hair growth.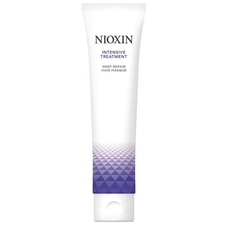 Anti-ageing hair trick #3: extra texture please
Sporting a head full of dry, brittle locks is an obvious giveaway that you're ageing hair has suffered from a little neglect over the years. Whether it's from your own hand, environmental aggressors or the effects of chemical treatments and colouring, vibrant strong hair equals youth, so let's banish those dry, coarse hairs so often associated with getting older and pamper those thirsty tired locks with a moisturising hair bath.
Try: Nioxin Deep Repair Hair Masque for an intense delivery of moisturisation to locks lacking life. Delivering an intense lightweight conditioning action, this deep repair hair masque offers a deep penetrative reconstruction supported by a triple strengthening action that replenishes and rejuvenates cuticle damage to chemically stressed, environmentally challenged brittle hair. Hair is left beautifully conditioned, smooth, strengthened and revitalised.

Anti-ageing hair trick #4: put an end to hair loss
The most obvious sign of ageing for both men and women is hair loss. Whether continually breaking or falling, hair often becomes weak and brittle and simply falls from the root. Whether it's a genetic or medical condition, hair loss can be a traumatic experience and play an important part in a loss of self-image, so Beautyfeature.ie understands the need for real results from hair loss treatments that deliver visible improvements that ensurea healthier, stronger, regenerated hair. For further information on hair loss read our blog Hair Loss in Women the Balding Truth.
Try: Nioxin Thinning Hair System Kits. Created specifically to address the various causes and stages of hair loss and thinning. Regardless of hair type and texture there is a kit designed to combat your particular stage of hair loss and thinning. With over 70% of users noticing full, thicker looking hair within 30 days, can you afford not to give it a try? Why not try Nioxin System Kit 4 our most popular kit created for those with noticeably thinning, fine chemically treated hair. Optimises hair growth and promotes the optimal scalp environment for new growth as the moisture balance is restored as hair becomes thicker, fuller and more dense.
What's your biggest ageing hair concern?