For many of us the "flush" is an everyday event, unfortunately not as a result of over complimenting by your male Oscar winner of choice but as a direct response to a skin condition that ensures red, blotchy and irritated skin called Rosacea. Prone to striking randomly, red irritated skin can also be quite a common skin care issue and not only from rosacea but also as a result of acne, sunburn, sensitivity, allergens and even facial treatments. But worry not my warm faced friends, help is on the horizon as we've put together with the help of Real Techniques a few of our favourite tips, tricks and specially chosen products to tame your red, flushed skin this season.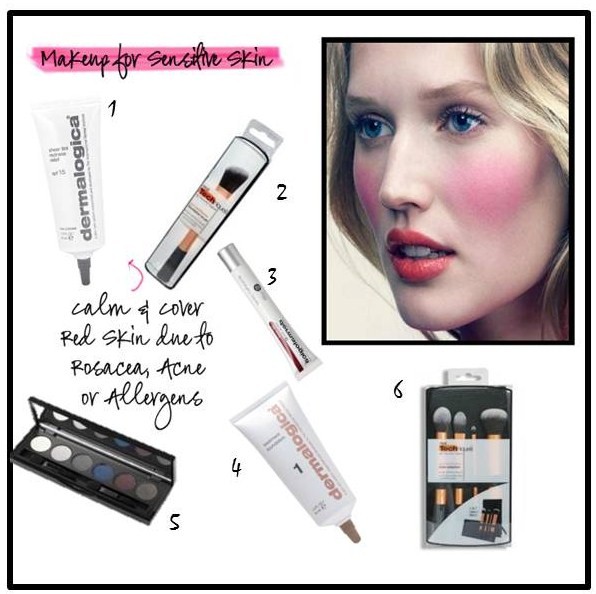 Here are our Top 5 tips for keeping your red skin undercover!
Treat Your Skin: It's vital to arrive at a skin care routine that is specific to your particular skin care issues. It may take trial and error but Beautyfeatures.ie has sourced the very best in skincare treatments and products for those suffering from overly sensitive skin. Try products from Dermalogica including Dermalogica Ultra Calming Relief SPF20. Dermalogica offer a complete range of both body and facial products and treatments specifically created for sensitive skin and for those whom acne, dehydration and hyperpigmentation are very real concerns. Check out our sister site Beautyskincare.ie for the full selection of Dermalogica products.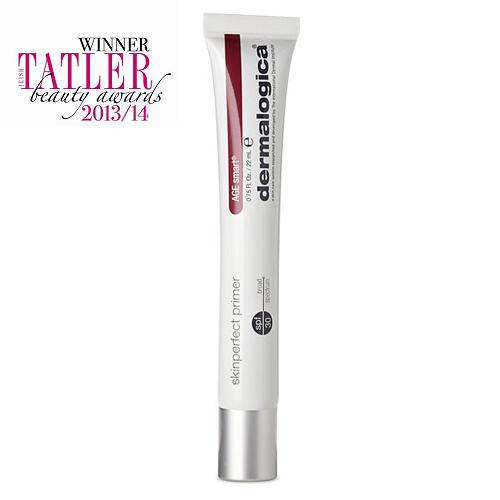 Protect and Prime: Ensure to choose a primer specifically created for sensitive skin that will soothe and protect as it holds onto your foundation. Real Techniques makeup brushes are created from Taklon a synthetic ultra-plush bristle that is recommended over natural hair bristles for sensitive skin. Why not use the RealTechniques Foundation Brush to smooth the primer all over your face, creating a full even coverage. Try Dermalogica SkinPerfect Primerwith SPF30.
Careful Cover: An oil free foundation is highly recommended for optimal coverage of both rosacea and acne. They are considerably less irritating to the skin and will keep your coverage smoother for longer. A light weight, oil free, water based foundation such as Dermalogica Treatment Foundation will provide an expert flawless finish as the vitamin A increases the skins elasticity and overall texture. Use a stippling motion over the angriest pinkest areas of your face to build long lasting even, coverage.
Cool Colours: Skip warm browns, pinks and purple pigments on the eyes for the cooler greys and blue tones. Unfortunately warm shades are red based and will accent red around your eyes as well as your face. This we can do without. Use SheerCovers Royal Blue or Deep Violet shadows from the Sheercover Eye Palette – Smoky, as an eyeliner instead of brown to quell redness in your complexion.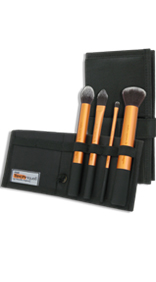 Warm Contour: Create added warmth and dimension to your face by swapping your soft pink blush for a soft brown bronzer. Grab your Real Techniques Buffing Brush which is part of the Real Techniques Core Collection and sweep your bronzer on and under your cheekbones and lightly across the high points of your face.
Check out Saving Face- Skincare for Rosacea and Adult Acne for further reading!.
Recent Posts
T'is the season for sparkles, sequins, silliness and, of course, style! Your favourite styler is ba …

Who can believe it's almost that time of year again? It's time to begin the countdown to Christmas 2 …

Your Guide to the NEW Alfaparf Christmas Gift Sets for 2022!Hands up if you're ready for mince pies, …