When thinking of facial oil, images spring to mind of greasy food or oily massages or perhaps your high school boyfriend who hadn't been acquainted with a bottle of shampoo, but the truth of the matter is oil is awesome for your skin, despite many misconceptions and slightly disturbing images. Quality facial oil is a skincare superhero like no other. From calming and soothing the most sensitive of skin to combating dryness and reducing acne to the all-important anti-ageing properties as it works to prevent and reduce fine lines and wrinkles to diminishing pigmentation and dark spots. Whew! It's a busy multi-tasker so if you haven't already - why not give it a go? Here are 5 facial oils that deserve your attention!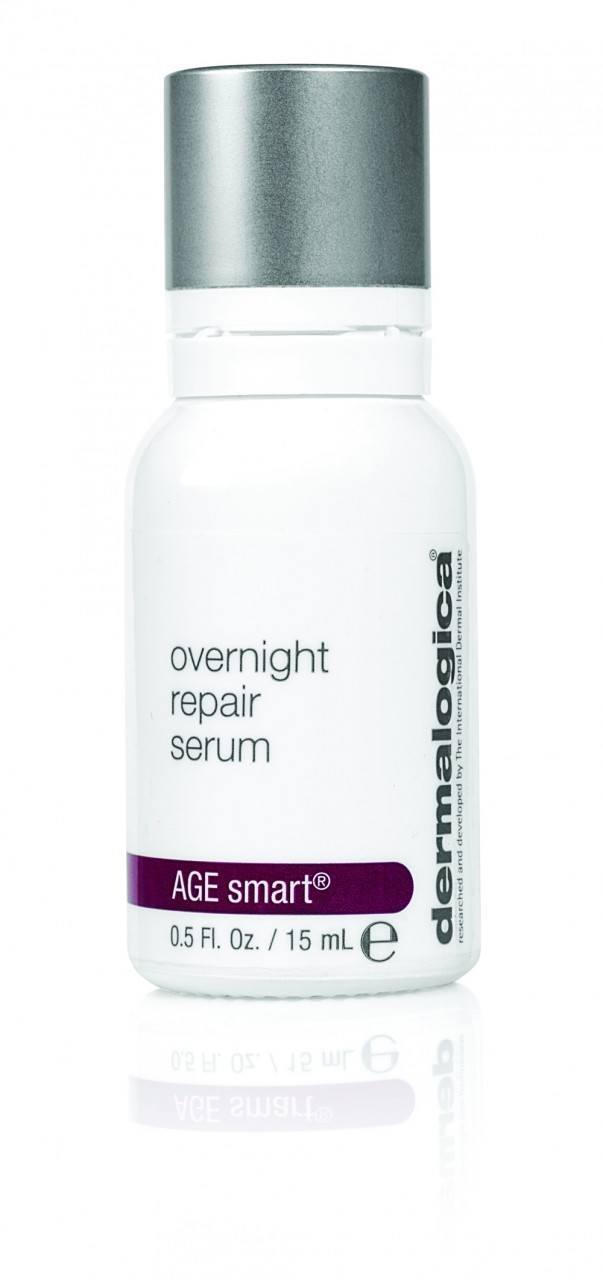 #1 ARGAN OIL
A gorgeously rich oil dripping in nutrients that deliver high concentrations of vitamin E and essential fatty acids, restoring and restructuring the skin. Argan oil works to fortify and strengthen the facial and neck skin as elasticity is renewed, leaving the skin soft, supple and plump. An excellent ally in the fight against fine lines and wrinkles due to its thirst quenching hydration properties.
Try: Dermalogica Overnight Repair Serum.
For youthful and vital skin try Dermalogicas power packed peptide serum that stimulates collagen renewal and production to firm and encourage resilience while the potently gorgeous Argan and Rose oils revitalised tired, fatigued skin as lines are smoothed. Free from artificial fragrances and colour. For further reading check out our blog Natural Skincare for Summer with Dermalogica.
#2 MACADAMIA NUT OIL
Boasting a wonderful affinity with the skin Macadamia Nut Oil delivers non-stop hydration through its high fatty acid profile. With a chemical profile that is almost identical to human sebum it features Palmitoleic acid which is vital for delaying skin and cell aging and plant phytosterols which are the building blocks of our cells membranes', making macadamia oil a crucial ingredient in any high performing anti-ageing formula.
Try: Clarins Double Serum
From the iconic Clarins collection of beauty treatments and skincare solutions comes the award winning Clarins Double Serum. Featuring over 20 age defiant plant extracts that boost the skins vital functions, it is an intensive solution that leaves the skin firmer, wrinkles appear smoother and the complexion looks balanced and even as pore size is reduced. A serious facial oil for those serious about skincare.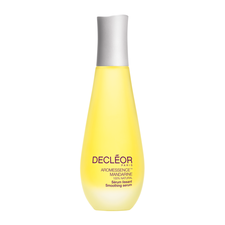 #3 MANDARINE OIL
The gorgeously fragrant and rejuvenating Mandarine Oil is perfectly suited to balancing and refining the skins texture as it works as a penetrative cell rejuvenator. Suitable for those with oily skin as it balances the tone and can also be blended with your acne or acne scar skincare treatments to enable deeper penetration. Mandarine Oil is brilliant at healing and diminishing the appearance of scarring as well as the appearance of stretch marks and wounds, fighting and protecting the skin from free radicals it works tirelessly to restore and preserve your youthful skin and is most beneficial when used from the age of 30 onwards.
Try: Decleor Aromessence™ Mandarine Smoothing Super Serum
An aromatic fragrant citrus cocktail that provides an anti-ageing solution to those in their thirties. Featuring Mandarine essential oil a robust ingredient clinically proven to defend the skins cells as it repairs DNA damage and works to detoxify and enliven the skin. Delay the ageing process and slow the onslaught of fine lines and wrinkles as your skin is left smooth, vital and radiant.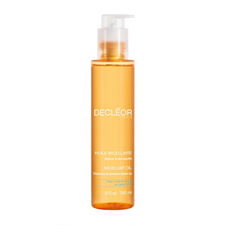 #4 SWEET ALMOND OIL
Do you suffer from dehydrated, sun damaged skin that is in dire need of some nourishment? Then look no further than sweet almond oil. Dripping with proteins, vitamins E and B, essential minerals and healthy fats, this super oil is an effective thirst quencher. Delivering moisture and hydration it can also reduce sun damage by restoring the skin and helping to fade discolouration with its emollient properties.
Try: Decleor Micellar Oil
Perfectly suited to all skin types Decleor Micellar Oil contains fine oil particles that kick start microcirculation and ensuring a beautifully radiant, refreshed and cleansed complexion as all impurities are eliminated. Decleor Micellar Oil boasts a unique blend of Micellar technology and Decleors essential oil fusion expertise, creating a perfectly nourished, refreshed and revitalised complexion. A truly dynamic skincare solution.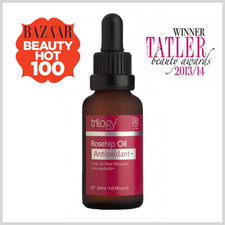 #5 ROSEHIP
Seriously what can't this oil do? Regardless of skin care concern or type, rose hip oil has an answer. From rosacea, acne, scarring, ageing and dryness to any other issue you can muster up, this magical blend of fatty acids, antioxidants, beta-carotene, lycopene and vitamin C works to improve the quality of your skin deep down. Rapidly absorbed by all skin types it also acts as a brilliant natural moisturiser creating a flawless radiant complexion for all.
Try: Trilogy Pure Rosehip Oil Antioxidant
Trilogy Certified Organic Rosehip Oil: nature's way to achieve your most beautiful skin. This lightweight, non-greasy, golden oil contains Omega 3, 6 & 9, essential fatty acids and antioxidants to restore optimum skin health. Working to maintain and preserve moisture levels, your skin is at once soft, supple, smooth and revitalised.
Do you include an oil in your skin care routine? Have you tried any of the oils listed above?