We agonise over the right foundation, the right shade of red lippie, whether we match hat and shoes, Mani and Pedi's; being a woman with taste can be tough at times! Not only does an array of beauty care conundrums keep us guessing but our hair care can too! Finding the right hair mask for your particular hair issue is vital in the quest for beautifully buoyant and ever so shiny locks, but once your pretty gelled nails have wrapped themselves around the right hair treatment, your well on your way to hair care heaven. The team at Beautyfeatures.ie decided to do the hard work for you and we've compiled a list of some hair care saviours that might do the trick for your tresses.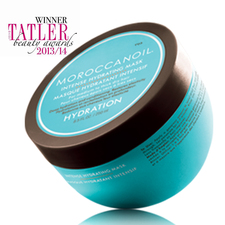 Dry and Frizzy: A case of the dry and frizzies needs a heavy dose of hydration and Moroccan Oil Intense Hydrating Mask is full to the brim with moisturising and hydrating ingredients like Argan Oil, Linseed Extract and vitamins that strengthen the hair from within. Perfectly suited for all types of dry, thirsty hair and also features UV protection.
Key Ingredient: Argan Oil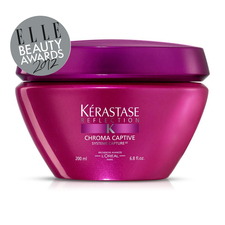 Colour Treated: Colour treated hair can become easily dry, damaged and fragile from over colouring and requires treatments that not only lock your colour in but work to prevent fade also. A hair mask rich in vitamins and antioxidants will replenish moisture and enhance and preserve vibrancy to chemically treated and heat damaged hair. The Kerastase Masque Chroma Captive actively protects the intensity of your colour and the properties of the hair fibre as it restores, revitalises and luxuriously polishes.
Key Ingredient: Linseed Oil, Zinc

Needs Overall Repair: Has your hair passed the point of no return? If the answer is yes, then head straight for an intense moisturising treatment to breathe life back into your locks. Look for a mask that will moisturise and work to rebuild the hair shaft, like Moroccan Oil Restorative Hair Mask. Dripping in proteins, vitamins and oils, this unique formula will support the inner health of your hair as it moisturises deeply and leaves the hair strengthened and beautifully shiny. Check out our blog How to Repair Damaged Hair for more tips!
Key Ingredient: Argan Oil
Weak and Brittle: If your prized tresses are prone to breakage and split ends, you will benefit from a protein rich mask like Redken Extreme Strength Builder. Featuring targeted care for hair that is fragile, damaged and prone to split ends, it boasts Redkens IPN (Interlock Protein Network) which works' to infuse oils into the hairs cuticle, leaving hair healthy, shiny and more resilient to breakage.
Key Ingredient: Ceramides, 18-mea Oil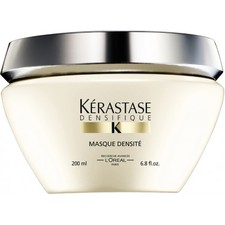 Lacks Volume: Hair that is thinning, or lacking density and volume can be difficult to treat. With a lack of volume often comes a lack of shine and movement, so it's vital to find a hair mask that will address all concerns. Kerastase Densifique Masque Densite Regenerating Mask has been designed to treat this very issue. Delivering density and movement from root to tip, it boasts ground breaking Stemoxydine technology that works deep within the hair molecule to increase volume and hyaluronic to plump and provide renewed, revitalised hair with shine. What more could a lacklustre girl want?
Key Ingredient: Stemoxydine Technology, Hyaluronic