Do you have dry hair? Do you suffer with dry hair symptoms such as dull, brittle or hard to detangle hair. Perhaps the dry hair "yo-yo" effect is your cross to bear, also known as "second-day" hair , meaning hair that dries out 2 days or less after treatments. Did you know.....?
#1. 40 Hours – Thats how long your hair can resist after a conditioning treatment before oxidative damage makes it dry again.
#2. Dry End: Your ends have lived through many years and are the most sensitised part of your hair. Dryness will be even more prominent if you have ombre hair.
#3. Normal vs. Dry Hair: In normal hair the cuticle is healthy, the scales are smooth and perfectly assembled. With dry hair the cuticle is damaged even absent, and the scales are lifted and the surface is rough.
#4. Common Causes: Sun (we wish!), pollution, water, oxygen, recurrent blow dries, heat styling tools, frequent colouring, highlights and tie-and-dye.
#5. Kerastase Expert Advice: Dry hair should not be washed more than 3 times per week. Washing dry hair excessively contributes to stripping the sebum that nourishes and protects the hair fibre.
The Dry Hair Everyday Beauty Routine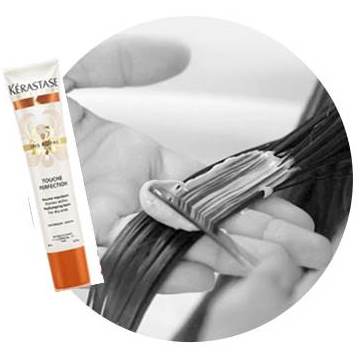 01 An Intense Care
Intensely care for dry ends with Kerastase Nutritive Touche Perfection . Delivering a nourishing touch up for dry and overly sensitised ends, apply with fingers gently to your ends anytime throughout the day. Featuring a perfecting action, that polishes ends and provides an anti-frizz action with UV protection which works to preserve the hairs nutrition.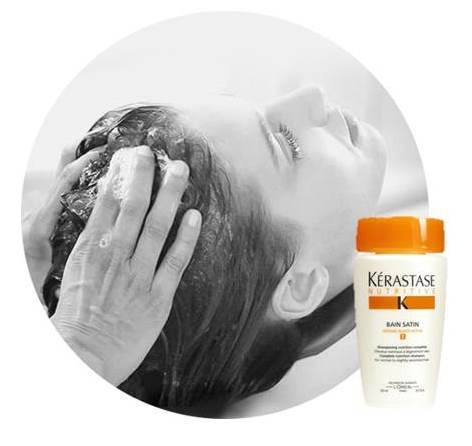 02 Choose Dry Hair Shampoo
Choose rich formulas enriched in nourishing agents such as Kerastase Nutritive Bain Satin a revitalising cleansing treatment for sensitised, dry hair that leaves it dripping with softness, luminosity and virtual shine. Eliminating the harmful effects of over styling and environmental aggressors that parch the hair fibre, hair is deeply nourished and vital! When applying the shampoo work up a lather using your fingertips to gently massage in onto your scalp, avoiding any rough friction.
03 Dry Hair Treatment
A deep conditioning treatment tames tangles and repairs slightly dry hair in style. When hair is dehydrated, treat your hair to a deep treatment at least once a week. For optimal nutrition, leave the masque on for a minimum of 5 minutes. Try Kérastase Masquintense Fins , specifically formulated to smooth, condition and protect fine, extremely parched, sensitised hair. Guarding against humidity, it deeply replenishes and eases the detangling process. You can also wrap your hair in a warm towel while the formula diffuses. check out Be Hair Hassle Free This Winter for more hair care tips.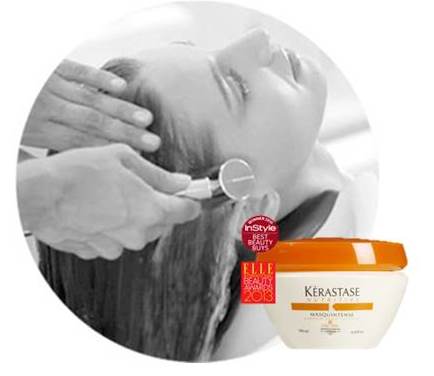 04 The Secret is in the Rinsing
Prefer lukewarm or cold water over hot water. Cold will help close the scales on the hair's cuticle and seal in nutrition. It will also give your hair extra shine and smoothness.
05 Don't Over Detangle
Hair stylists advise that you should not brush dry hair more than twice a day: in the morning and before bed. It is also recommended to only brush your hair when it is fully dry. If your hair is wet use a wide-tooth comb to gently detangle.
06 Watch Out For Styling Heat
Allow your hair to dry for a while before proceeding with styling. Apply a texturising serum formulated for dry hair such as Kerastase Elixir Ultime. Apply before and after blowdrying, perfecting style and controlling frizz or perhaps retouch throughout the day for added control, shine and protection. Lusciously formulated to leave hair silky, weightless and gloriously replenished. Prefer cold air for your blow-dryer.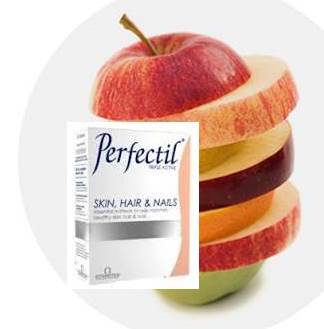 07 Your Hair Is What You Eat
Your skin and hair is a accurate reflection of what you eat, so ensure that your diet includes enough vitamins, minerals salts and fatty acids to keep your hair hydrated, soft and healthy. Fruits, vegetables and nuts are a good source. Why not supplement your dietary intake with a multi vitamin recommended for radiant, healthy hair such as Perfectil Skin, Hair & Nails.
08 Your Hairdresser Is Your Hair's Best Friend.
To maintain hair that is soft and shiny from root to tip, be sure to trim your ends every 2 to 3 months with a professional hairstylist. Why not try Beautyfeatures.ie affiliated Hair Salon SHADES HAIR STUDIOS. Located in Ballybrack, Dublin, catering to all your hair care needs, this professional team of experienced and on-trend hair stylists offer not only a warm, relaxed environment but years of unique cutting and colouring experience including the 12 week blowdry!. The professional and friendly staff are available for appointment now, call directly on T: 01 285 0586
Recent Posts
Here at BeautyFeatures.ie, we're all about supporting Irish and bringing you your favourite hair an …

Double cleansing has become increasingly popular, and Dermalogica's Micellar Prebiotic Preclean …

The sun has emerged, ice cream's on tap and we don't know about you, but here at BeautyFeatures.ie, …