How many of us give our poor dusty body's the once over and think "Ugh, nope I can't be bothered with that circular motion scrubbing thingy tonight"? Convincing yourself you'll do it tomorrow, and when tomorrow rolls around, you talk yourself out of it again and again, and before you know it, the skin is dry and flaky and that self tan looks like a 3 year old applied it – and you haven't exfoliated in over a month!
So many of us "deprived of time divas" practise this, we push seemingly unimportant beauty steps to the back of the queue, as time and energy doesn't allow them a place on our priority lists. However just because they slip away unnoticed doesn't mean that we're guilty of forgetting they exist altogether. Oh no! We are all too aware that those little missed beauty steps can add up and quickly lead to cosmetic chaos – well ok perhaps a little drastic on the chaos scale, but they can have a knock on effect that will eventually demand our attention for example: complements from random pre-schoolers on your creativity with the St Tropez Bronzing Gel. Whilst not drastic here are five things you probably aren't doing, but definitely should be: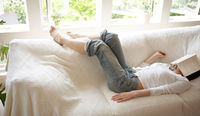 #1: FLOSSING EVERY DAY
Manicured hands up if you don't floss every day? This one is crucial to maintain the health of your teeth and gums – and not only as a last resort when you can't get the slither of food from between two teeth that has been annoying you for ages! Dental flossing works to rid your teeth of plaque (the film that forms between your teeth and along the gums) which when left unflossed will eventually lead to gum disease and tooth loss. Leave the toothless smile to your seven year old and keep your floss right next to your toothbrush as a gentle reminder.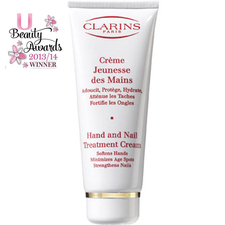 #2: APPLYING NAIL AND CUTICLE CREAM
Do you know what hurts? When a dry, hard, ragged cuticle latches onto something and rips the skin. Then you proceed to cut onions or squeeze a little old lemon and it becomes really painful. And that's why staying on top of your nail and cuticle care is imperative, seems a small beauty step but an important one. Keep the skin on your nails and cuticles soft by applying a rich nourishing daily hand and nail cream. Treat those over worked fingers to twice a day if you're a bit of an overachiever!
Try: Clarins Hand & Nail Treatment Cream.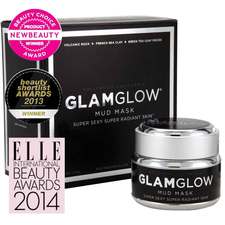 #3: EXFOLIATING
Why is exfoliation so important, I hear you ask? Well ladies, beautiful skin takes work and dead skin that isn't exfoliated away will build up over time, creating congested, dull and lacklustre skin. And it's quite unhealthy actually; dead skin cells (the body creates up to 50,000 dead skin cells a minute!!) can be great carriers of infections and cause many an unpleasant skin condition. When exfoliating your face, use a scrub two to three times a week for optimal results and for your body twice a week is sufficient. Remember you shouldn't have to scrub too hard as these are dead skin cells and should fall off, so be careful not to scrub off healthy vital skin.
Try: Glamglow Tingling Exfoliating Mud Mask.
#4: ACTUALLY USING A HAIR MASK
The benefits of using a hair mask can't be overstated, as the results speak volumes, but for many of us the whole 'washing-drying off–washing again' process can be a great deterrent for the somewhat lazy at heart. But this manely madness has to stop because the hair transformation from using a hydrating mask is definitely worth it. And for the time poor you need only to apply once a week – that's less than you should be exercising a week.
Try: Moroccan Oil Intense Hydrating Mask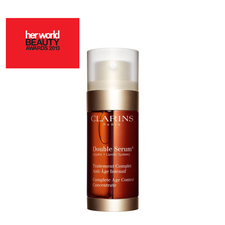 #5: USING A FACIAL SERUM
Did you know that hundreds of thousands of women use a facial serum every morning and night, and that twice as many don't? Whether it's a lack of information and education on the benefits of using serum or because it's an extra step in an otherwise jam packed skin care routine, many more of us need to make a little time for this brilliant step in the pursuit of gorgeous skin. So why should you add this step to your tried and tested skin care ritual? Well ladies, a serum will deliver intense hydration and nourishment that penetrates three layers into the epidermis which is two more than your moisturiser! And if the thought of putting oil on your skin scares you off a little , worry not, a facial oil will nourish even the oiliest of skins without creating that dreaded greasy, oil slick effect.
Try: Clarins Double Serum
How many of these steps are you guilty of missing? Are there any others to add to the list?