We like to think of these natural skin care beauty buys as our little "green" eco-friendly stars. They work tirelessly to deliver results, beautifying and caring for your skin as they keep the earth and our insides very happy indeed! So why not treat yourself and your skin to a helping of Mother Nature's greatest gifts with our top 5 beauty products that feature intoxicating blends of floral notes with lush satin like oils, and help you to create skin that you're truly proud to be in!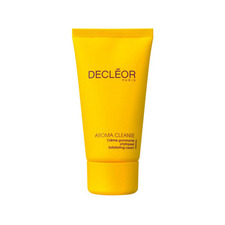 BEST NATURAL EXFOLIATOR - Decleor Phytopeel Face Peel Cream Exfoliator:
Gentle but oh so effective Decleor Phytopeel Face Peel Cream Exfoliator boasts a heady blend of essential oils including marjoram, lavender, lemon, thyme, extracts of burdock, elder and mallow that combine to offer a deep cleanse as it smooth's your silky skin perfectly. Free from impurities, your skin regains its radiance and its texture is refined, use once or twice a week by applying a generous amount to your face and neck.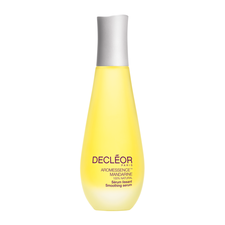 BEST NATURAL FACIAL SERUM - Decleor Aromessence Mandarine Smoothing Super Serum:
The perfect cocktail of essential oils for those whose skin is showing the first signs of ageing. 100% natural this beautifying blend features mandarine, lemon and bergamot essential oils, hazelnut, camellia and sunflower plant oils that nourish the skin. This super serum protects and defends the skin from dehydration, free radical damage and slows the appearance of fine lines and wrinkles. This powerfully fragrant citrus cocktail will leave your skin more youthful, radiant and glowing.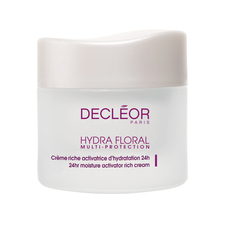 BEST NATURAL MOISTURISER - Decleor HydraFloral Multi Protection Rich Cream.
Discover the very latest in skin hydration with the 24 hour skin protective HydraFloral Multi Protection Rich Cream by Decleor. Featuring wild pansy and sunflower extracts that retain and capture the moisture in your skin and protect against pollutants, as Neroli essential oil delivers hydration to thirsting skin. Also boasts SPF to defend against sun damage.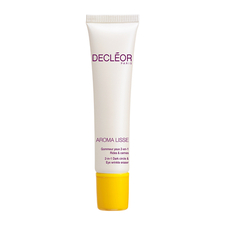 BEST NATURAL EYE TREATMENT - Decleor Aroma Lisse 2-In-1 Dark Circle & Eye Wrinkle Eraser
For beautifying eye care that corrects the very first signs of ageing . Instantly smooth away ageing fine lines and wrinkles that surround the eye contour with this uniquely innovative gel-cream by Decleor. Effectively reducing, smoothing and brightening dark circles this mandarine oil infused treatment has been created to correct the first signs of ageing. Boasting illuminating gold pigments that neutralise dark tones and shadows under the eyes to the age defiant blend of galanga, yeast and ruscus extracts that actively plump up the volume and reduce puffiness, leaving you with radiant, brighter, smoother, and more youthful skin around the delicate eye are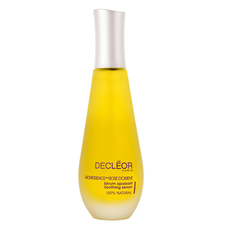 BEST NATURAL CARE FOR SENSITIVE SKIN - Decleor Rose D'Orient Serum
Discover the soothing, calming action of this 100% natural super serum by Decleor. With each bottle of Aromessence Rose D'Orient boasting 1500 rose petals this comforting serum acts as your skins guardian angel. Gently and effectively relieving stress and worry and the sensitivites of overly reactive skin, Decleor Rose D'Orient Serum delivers immediate results as it soothes burning, itchy, dry eyes, alleviates general facial tension and soothes vision problems and eye fatigue. The satin like finish adds to this relaxing and calming skincare experience.
Do you use natural products? Would you like to add any of these green buys to your beauty collection? What's your favourite natural skin care brand?