Do you find yourself constantly on the lookout for new and inspired products that have the potential to make a visible improvement to an otherwise tried and tested beauty or hair care routine? A product that can answer a question or provide a solution, a product that helps deliver a new and improved version of you to the world. Of course you do! Well I do anyways, particularly if said product meant you'd never again be limited by concerns such as greasy limp hair, lack of volume and density or even pesky dry brittle ends. Well you guessed it, Beautyfeatures.ie can confirm these innovative hair products really do exist and here are five you definitely need to own, or forever to be a slave to your hair care routine.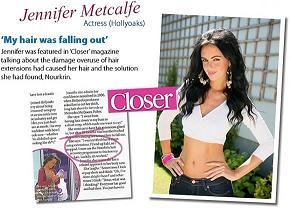 Say No to Hair Loss!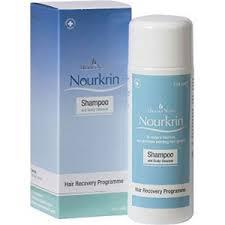 Nourkrin Shampoo: As the first step in the Nourkrin hair Recovery Programme, Nourkrin Shampoo tackles problematic areas on the scalp as it stimulates healthy, strong hair re-growth. Perfect for everyday use this pH regulated cleanser gently conditions and moisturises delicate, fragile hair that is prone to breaking and falling. With over 60% of all women experiencing hair loss or thinning, Nourkrin deliver a natural side effect free cleanser that over the course of 6 months of continuous use will slow and stop hair loss, strengthen existing hair and promote growth of dormant hairs as it finally strengthens the new wispy hair that has been regenerated. For further tips on keeping your hair in tip top fashion read our blog How to Repair Damaged Hair.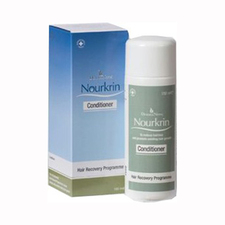 Nourkrin Conditioner: From the uncontested market leaders in female and male hair loss, Nourkrin Conditioner delivers beautifully conditioned, soft, tangle free hair. Often hair that tends to fall is brittle, dry and coarse, Nourkrin Conditioner breathes life back into your stressed tresses with over 83% of people surveyed seeing an improvement in density, volume and the overall health and strength of their hair after using Nourkrin. More effective than chemical based hair loss preventatives, Nourkrin Conditioner is side effect free as it works to create the optimal scalp environment to promote healthy, fortified hair growth.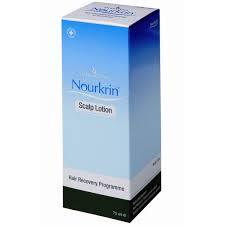 Nourkrin Scalp Lotion: Quite often a taboo subject, female hair loss is seen as a loss of femininity and youth, but Nourkrin through 20 years of research have created this hair loss programme that is unrivalled. Nourkrin Scalp Lotion protects the scalp and stimulates the optimal environment for hair follicle function and growth. Featuring the groundbreaking Marilex complex that delivers a beautifully healthy scalp, Nourkrin Scalp Lotion is drug free and is a scientifically proven solution for hair growth, preservation and maintenance. Both nourishing and conditioning the hair and it works to encourage a normal healthy hair growth cycle.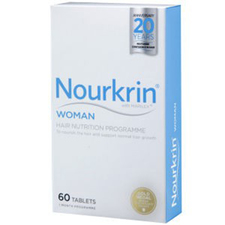 Nourkrin Woman (nutritional supplements): Complete the Nourkrin hair loss and recovery programme with Nourkrins naturally derived nutritional supplements created to restore, regenerate and preserve. Featuring the groundbreaking Marilex technology and further enriched with hair strengthening vitamins and minerals that blend together this clinically proven hair recovery programme will deliver real results for real women. Why suffer the chemical side effect profiles of chemically based hair loss treatments when Nourkrin offer a natural path to restoration and hair density and volume.
Nourkrin Men (nutritional supplements): Over 49% of Irish men under 40 feel they are losing their hair. Provide your man with this hair nutrition programme designed to reduce hair loss and promote and strengthen existing hair growth. Featuring the exclusive Marilex technology and bolstered with vitamins and minerals that include Omega 3 fatty acid and the natural herb Fenugreek. Fenugreek reduces hair follicle miniaturisation and works to reduce the natural transformation of testosterone to dihydrotestosterone (DHT). It is also clinically proven to reduce DHT inhibitors and encourage blood vessel dilation that increases circulation and nutrient and vitamin supply to the scalp.
Have you tried Nourkrin? Share your results and tips with us!