"Oh you've got a pretty face! Or "she's got big bones", yes ladies the list of terms we use to ease the fat burden is endless, there is an excuse and a compliment for everyone, but it rings hollow if your health is actually at risk! If like me you have battled the bulge for many a year, fad diets, starving oneself (that one didn't last long), gyms you name it I've half done it! Losing weight is a difficult process, confronting your vanity and sense of self and how the world sees you can be quite sobering and for many there are emotional issues at play also. At a recent Irish Heart Foundation Conference. Irelands leading obesity expert Professor Donal O'Shea said that "there has been an absolute explosion in the extreme end of obesity with 1,200% increase in those with a body mass index of 52 and over" (18-25 is within the normal range). These are sobering facts and coupled with statistics that show over 37% of all Irish adults are overweight; with over 80,000 people currently listed as morbidly obese*, the quest for weight loss has never been more urgent.
Beautyfeatures.ie has recently welcomed on board a choice selection of weight loss treatments and weight loss aids to meet the needs of all women, so whether you're looking to lose a few pounds for your favourite outfit, or it's a little more serious with a greater loss required to support a healthier lifestyle, we have the weight loss solution for you, check out some of our favourites!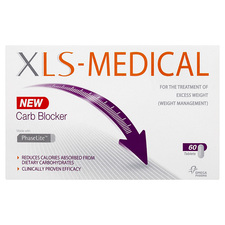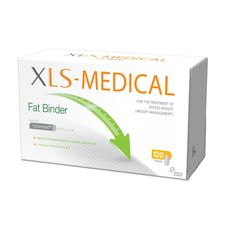 You may recognise XLS from TV advertising, as XLS Medical are Europe's No 1 weight loss treatment specialists! Their amazing XLS Medical Carb Blocker enables you to lose up to 3 times more weight vs. dieting alone. So if you're looking for a healthy, rapid and effective weight loss solution then this is the treatment for you. Scientifically proven and naturally derived, Carb Blocker will work to reduce the calories absorbed from your dietary intake of carbs – pretty impressive right? With the incentive of a potential loss of 8cm from the waist area alone over a 4 week period, we can truly understand why XLS Medical is Europe's No.1
Why stop with the carbs? XLS Medical Fat Binder through a unique fat fibre complex will bind up to 27% of dietary fats in your body, as fat soluble vitamins aid in the excretion of the fat from the body. Derived from an organic plant source you can be assured that not only will you physically feel better you will look better too! This is slimming in pure style from Europe's No.1 weight loss specialists.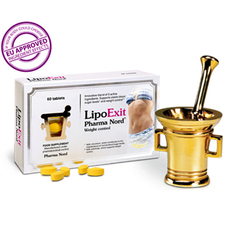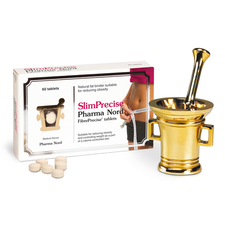 For weight loss and weight control (like who doesn't need weight control?) why not check out the legendry weight loss supplement from Pharma Nord. Pharma Nord Lipo Exit is an innovative blend of active compounds that deliver optimal weight loss benefits and support. For so many the sugar cravings undo a day's dieting and hinder weight loss goals, but the clever peeps at Pharma Nord have created a supplement that not only promotes weight loss but also works to maintain normal blood sugar levels to eliminate those pesky (and often fattening) cravings.
Another brilliant weight loss supplement from the team at Pharma Nord. Banish the bulge and the blues with Pharma Nord SlimPrecise, created to capture fat from food, blocking it absorption and reducing your intake of calories. Featuring a natural fibre that forms a gel like substance in the gut it is the ultimate fat magnet with a capacity to bind up to 40 times your weight! Sculpt and slim and achieve your weight loss goals naturally.
Check out the supplements section of Beautyfeatures.ie for the full range of weight loss supplements and treatments! For further reading check out 5 Myths About Cellulite.
* Irish Longitudinal Study on Ageing led by Trinity College, Dublin .