This time of year there's many an occasion befitting a new hairstyle! From Deb's to the oncoming traffic of office parties, winter weddings and the transition from summer styling to winter hair wonders. If you're anything like me your full of inspiration right up until the moment your actually invited to something – brain empties and the beginning of your hairstyle headache begins. But fear not one and all, Cinderella shall go to the ball or even her "Debs" as we've got the ultimate Debs 'do' to suit any dress – the ever so gorgeous and fierce fishtail braid. Loved by celebrities worldwide this show stopping statement is easily achieved regardless of your hair type or length. Here's how you get the look at home……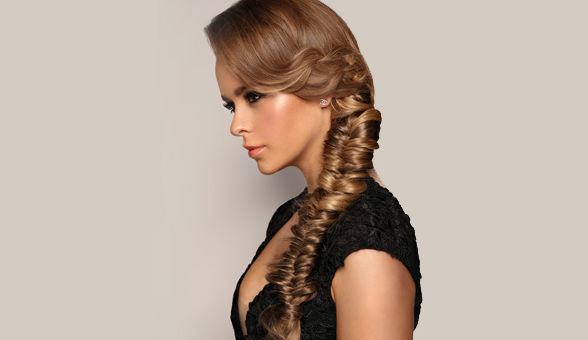 or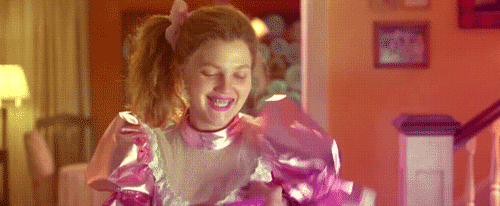 Get the steps right
Step 1: Begin by parting your hair deep on one side and clip any hair extensions you may be using by sectioning the hair horizontally about halfway down the back of your head and clip extensions into place.

Step 2: Gently rub through some Redken Rough Paste to create texture and hold before sectioning your hair off into six parts, make sure they are even with three on each side of your head , pin to hold.
Step 3: Firstly focus on the largest front section of hair. Divide this piece into a further three or four pieces and using your straightener tightly curl each one. As you remove the straightener from the hair, keep the curl intact and close to your head and pin it in as its curled with a bobby pin. Continue this process until you have 3-4 pin curls at the front of your head.
Step 4: Next curl the remaining hair section by section with your straightener. These pieces can be larger so the curls are softer. Why not read Hair Straightening Mistakes – What to Avoid before using your straightener, to make sure you're not causing any damage to your precious locks.
Step 5: Make sure to leave your front pin curls intact and gently brush your hair into a low ponytail on your left hand side, then secure with an elastic etc.

Step 6: Gently grab a section of hair from the back and gently wrap it around your elastic to disguise it. Secure with a bobby pin and split the ponytail into two sections.
Step 7: Now this can be a little tricky! Place your two pieces of hair either side of each other, create the fishtail braid by taking section of one side over to the other and vice versa.

Step 8: Continue by removing the hair pins from the pin curls at the front of your head and gently backcomb at the roots to create fullness and height. Once done gently smooth over the top with a Tangle Teezer.

Step 9: Nearly there! Now brush and split the front section of hair into two separate parts and create a soft, loose, rope plait. Using your fingers gently loosen the plait and use hair pins to secure the ends at the top of your fishtail braid. Why not check out Make a Statement at your Debs with a Last Minute Chignon for further hair inspiration!

Step 10: Almost at perfection, finish by loosening your fishtail braid to make it appear thicker and to give it texture before finishing with a spritz of Redken Hairspray Quick Dry 18. Insert a couple of flowers or diamante's and get ready for some Debs fun!
Discover the full range of Redken hair and styling products at Beautyfeatures.ie