Have you made your Beautyfeatures.ie list and checked it twice? With the silly season fast approaching the team at Beautyfeatures.ie have taken it upon themselves to source skin, body and hair care treats to pamper and style your favourite people this Christmas. Selected from the world's best-selling brands, there is an inspired gift choice for everyone and perhaps even a little stocking filler for you, after all Christmas gifting is terribly hard work, all that cheer and sparkle! So why struggle with the catalogues, indecision and waning bank balance, let Beautyfeatures.ie do all the hard work as we give you a sneaky peek at some of Santa's little helpers flying into BF HQ this week.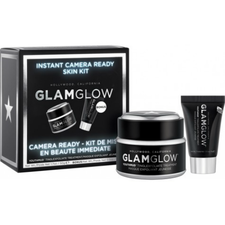 For the Glamazon: GlamGlow Instant Camera Ready Skin Kit
Get super sexy super radiant skin in just 10 minutes with GlamGlow Instant Camera Ready Skin Kit. Adored by celebrities, beauty and entertainment editors worldwide, GlamGlow delivers an instant facial in a jar that offers a beautifying blend of minerals, clays and essential oils. This performance driven skin care super hero immediately creates skin that is brighter, toned and brilliantly hydrated whilst promoting the production of youth giving collagen. For skin that is instantly smooth and more refined, love the skin you're in with GlamGlow this Christmas. The GlamGlow Instant Camera Ready Skin Kit features: GlamGlow YouthMud Mud Mask 50gm (full size) and GlamGlow YouthMud Mud Mask 15ml (hand bag friendly for instant skin pick me ups!).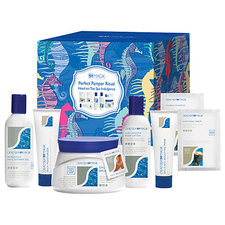 For the Body Beautiful: Dead Sea Magik Perfect Pamper Pack
Found only in the springs of the Dead Sea comes this gorgeous collection of body beautiful treats from Dead Sea Magik. This sensory selection offers up skin, hair and body care treatments that boast pure beautifying minerals that work to calm, soothe and restore tired, fatigued skin that's in need of a little luxury. The Dead Sea Magik Perfect Pamper Pack features Dead Sea Magik Bath & Shower Gel, Dead Sea Magik Body Lotion, Dead Sea Magik Boosting Mask, Dead Sea Magik Salt Brushing, Dead Sea Magik Hair Magic Serum & Shampoo Sachets and the moisturising brilliance of Dead Sea Magik Rich Moisturiser. Also available the Dead Sea Magik Flawless Facial Pack. Why not read our blog Splurge vs. Steal - Autumn beauty Buys for more gift inspiration.

For Hair Care Perfection: Redken Gift Sets
From the hair care industries leading innovator in hair care excellence, comes a selection of high performing shampoo and conditioner gift sets designed for those serious about truly beautiful hair. Choose from Redken All Soft Shampoo & Conditioner Pack (all gift sets come with a Free Maybelline Mascara worth €12.00) the perfect gift solution for those with dry, brittle hair. Delivering targeted care and sublime conditioning this Argan oil infused dynamic duo delivers beautifully conditioned and hydrated hair. Or for those with colour treated hair the Redken Colour Extend Shampoo & Conditioner pack protects and enhances the vibrancy of your colour. And finally for those with hair that has been damaged by heat styling tools, chemical treatments and over brushing the Redken Extreme Shampoo & Conditioner Pack would make the ideal gift for those wanting to restore and rejuvenate their hair to its former glossy glory.
So with so many pamper filled pressies at your fingertips, click Christmas for the full gift selection. Let Beautyfeatures.ie stylishly suggest an inspired gift for that someone special in your life!