We all know the saying "you are what you eat", well as myths go, this one is kinda right! Without getting all technical and science-y, your body is clever enough that whatever you put into your mouth it works to turn into energy, increase cell renewal and even boost your immunity. So it makes perfect sense that if you're ingesting vitamins and minerals that enhance and support the optimal performance of your body and overall health, it will deliver visible rewards for your efforts on the outside too! So which vitamins and minerals can you rely on to keep your skin looking fabulously flawless and pixel perfect and what skincare products contain them also? Here are just a few.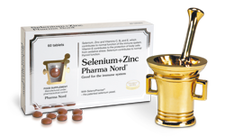 Zinc
An essential mineral that assists with most bodily processes but is an awesome multi tasker as it repairs damaged tissue and heals wounds. Featuring heightened anti inflammatory properties it can alleviate syptoms associated with acne and work to calm and sooth irritated skin.
Supplement Suggestion:
Pharma Nord Selenium & Zinc Tablets, promotes healthy and vital immune, cardiovascular and reproductive systems.
Skincare Recommendation:
Dermalogica Skin Perfect Primer, is designed to smooth away fine lines, brighten and prime the skin. Boasting Peptides and AGE Smart® actives that firm and shield against MMP and free radical damage, as sunscreens shield against sun damage.
Pantothenic acid (Vitamin B5)
More commonly known as vitamin B5, this nifty vitamin works tirelessly to improve the skins barrier and defend the complexion from the damaging effects of sun exposure and environmental pollutants. Vitamin B5 is an essential element of maintaining and preserving a more youthful appearance for longer.
Supplement Suggestion:
NHP PM Support. Featuring the highest most effective dose of high performing ingredients such as vitamin B6, B5, vitamin B12, magnesium and thiamine and many many more.
Skincare recommendation:
Cleanse your skin beautiful with Clarins Water Purify One Step Cleanser Oily Or Combination Skin. Featuring coconut derivative, which is a non-foaming cleansing agent that dissolves surfaces grime and light make-up; moringa seeds to detoxify and purify the skin; isphagul and provitamin B5 that softens and hydrates the skin; and mint essential water that purifies, reduces redness and tones the skin.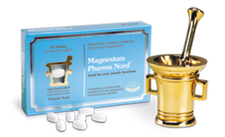 Magnesium
Another wonderous mineral for youthful, radiant skin. Taking you from good to showstoppingly flawless with ease. Not only can magnesium help to reduce such skin issues as acne and blemishes, but it's a dab hand at aiding skin detoxification and reducing the appearance of fine lines and wrinkles.
Supplement Suggestion:
Pharma Nord Magnesium Tablets. Did you know that magnesium is vital for more than 300 biochemical reactions in the body? Not only does it support normal nerve and muscle function but also maintains a healthy immune system, aids in ensuring a regular heart rhythm and works to fortify bones, skin and teeth.
Skincare Recommendation:
Dermalogica Ultra Smoothing Eye Serum. A power packed treatment fluid which blends advanced peptides with Dermalogicas exclusive Ultracalming Complex which features MAP (Magnesium Ascorbyl Phosphate)which stimulates collagen and fights pigmentation.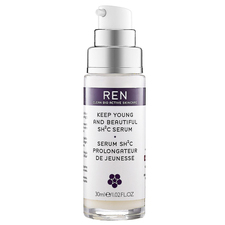 Copper
The ever so humble mineral – copper, works to aid in the development of collagen and elastin, which ensures that your skin is taught, firm and youthful. Copper will also help to repair damage to the protective skin barrier, which allows your skin cells to retain their much needed moisture and nutrients.
Supplement Suggestion:
NHP Healthy Woman Support. The essential multi vitamin for all women.
Skincare Recommendation:
Ren Keep Young & Beautiful SH2C Serum. Formulated to enhance your natural radiance and glow, natural Peptides act as an alternative to Botox, smoothing expression lines and filling with collagen. Skin is left plump, renwed and gloriously radiant.
Up your intake
The pursuit of flawless, pixel perfect skin can prove quite a minefield, but if you remember that you control how your skin looks outside of any genetic factors at play, its not a goal that far out of your manicured reach. As you know Beautyfeatures.ie now offers many brilliant and innovative vitamin and mineral supplements but why not incorporate your makeup and skin care routine into the picture also? Seek out skincare treatments that feature these skin loving ingredients, which means you'll be constantly helping to hydrate, plump and re-energise your skin from the outside aswell as in. Now all you need to do is ensure you're eating a healthy, balanced diet full of nourishing food and your skins getting a trinity of skin supporting vitamins and complexion loving minerals.