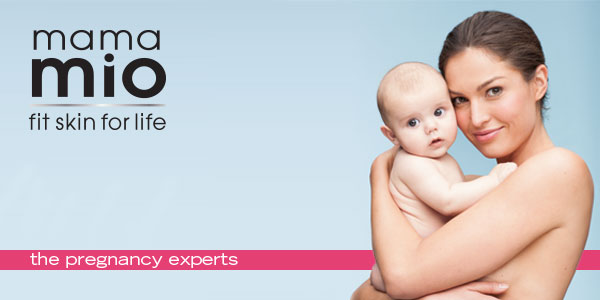 Introducing Mama Mio – Skin & Body care for Pregnancy and Beyond!
Discover Mama Mio, the multi award winning go-to pregnancy skin and body care range, available for the first time through Beautyfeatures.ie. Endorsed by millions of women worldwide and championed by many Hollywood mums such as Jessica Alba who raves about the iconic Mama Mio Boob Tube+ to Christina Aguilera and super model and super beautiful Christy Turlington. Fine praise indeed but does it live up to the hype? Well read on…………
Here at Beautyfeatures.ie we adore brands that love women! The brain child of 4 innovative women with a common need, to find skin care and body care treatments that were both safe and effective throughout pregnancy and beyond. 8 years on and boasting an array of skincare and beauty industry awards between them, 2014 finds both the Mama Mio and Mio (high intensity body care) collections now available in over 14 countries worldwide.
Created using high concentrations of active ingredients and using them at their maximum potency and employing a 'no nastie' policy (more about this later), enables Mama Mio to deliver high performance skin and body care products at competitive prices. Why? Well the major cosmetic brands invest heavily in international marketing campaigns' thereby increasing the cost of their products, not so with Mama Mio! The success of this brand is down to the power of women! Word of mouth and personal recommendation has grown this brand to not only include its market leading Mama Mio collection for the expectant mama and new mama but now using the same ethos and high potency ingredients for their brand new collection Mio-high intensity body care.

So tell us about the collection I hear you cry and just what does "Fit Skin for Life" mean?
Mama Mio
Say no to stretch marks! Stop the sag! Soothe swollen legs and feet! Sound too good to be true? Well ladies it's not. The Mama Mio collection is created to retain and increase elasticity in the skin. Strong, firm, tight skin is 'fit skin', healthy skin and the use of Omegas 3, 6 and 9 offers the perfect skin environment to maintain tone and texture so that it snaps back after pregnancy. The 9 months of pregnancy may subject your skin to the demands of gravity, a growing bump and over 30% increased circulation throughout the body. So it's perfectly understandable to need a little help! And it's ok to give yourself permission to feel good about yourself and Mama Mio are just the products to do that. Here is a sample of our favs' but click here for the full range available on Beautyfeatures.ie.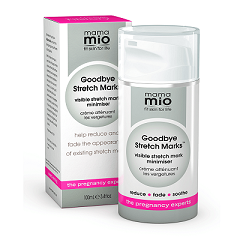 Mama Mio Goodbye Stretch Marks - Visible stretch mark minimiser
1. Minimises the appearance of both old and new stretch marks – caused by your growing bump, hormones and weight fluctuations.
2. Features a robust blend of peptides, fruit & algae extracts & nourishing oils that blend to lighten & diminish the appearance of stretch marks.
3. Clinically proven to provide real visible results
4. Why not take a before and after picture to boost your self-confidence?
Mamma Mio Keep Calm – Nipple Balm
1. Perfect for those who breastfeed.
2. Alleviates and prevents sore, dry, cracked nipples.
3. Features medical grade lanolin & the purest organic megarich oils. Organic Shea Butter & Calendula, the ultimate blend to sooth and relieve.
4. Allows you the freedom to bond and nurture rather than focusing on pain by delivering moisturisation and hydration to the nipple.
5. Highly effective and perfectly safe for baby.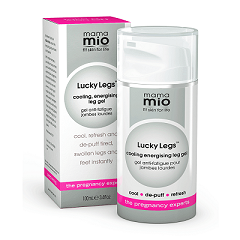 Mamma Mio Lucky Legs - Cooling energising leg gel
1. Power packed with energising, revitalising and cooling oils featuring the refreshing properties of Spearmint.
2. Soothes tired, weary and swollen feet and legs.
3. Eases water retention and encourages and increases micro-circulation to relieve that tight, swollen feeling.
4. Effectively de-puffs and is a must have for women on the go, and for those who continue to exercise throughout their pregnancy.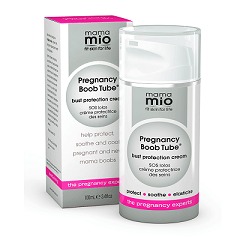 Mamma Mio Pregnancy Boob Tube – Bust Protection Cream
1. Protect your perkiness and stop the sag with this blend of organic omega oils that support and increase elasticity.
2. Packed to the brim with powerful antioxidants that fortify the skin & maintain tone as the demands on your décolletage increase & your cup size changes.
3. Pregnancy experts deem it pregnancy and breastfeeding safe.
4. Features a unique Green cabbage Leaf Extract to ease swelling.
Also available are a range of gift kits including "Your Pregnancy Starter Kit and the "Your Pregnancy Essentials Kit" and much much more. We know you are going to love this brand as much as we do!
The Mama Mio No Nasties promise is your assurance that Mio and Mama Mio are the cleanest, most effective products they could make. In our experience as women, we all want skincare that is as free of any nasties as possible, but we also want skin care that actually WORKS. We do not use… parabens, petrolatum, mineral oil, synthetic fragrances, artificial colorants, sodium laureth or lauryl sulphate, xenoestrogens, phthalates, PEGs or glycols.
Mama Mio do not test on animals.Fortunately there are plenty of human volunteers whenever Mama Mio are creating a new product – there's trust for you!