Our bodies are as individual as our personalities and as beautiful as life allows (or the plastic surgeon!)! For many a woman her skin is a roadmap of her life, marking those life changing events such as pregnancy, puberty, acne or even accidents. Leaving a trail of stretch marks, scarring and pigmentation in its wake, all designed to rain on the self-confidence and self-esteem parade.
Feeling beautiful isn't just about how you appear to the outside world, it's the comfort and confidence you feel when faced with yourself. So what would you say if I told you that the effects of life and the appearance of soul destroying imperfections can be reduced? And in a way that is 100% free of artificial fragrance and colour and the endless age zapping list of skin irritants!
The Dermalogica skin care collection is the number one choice for skincare professionals and consumers worldwide. Brilliantly combining skin and health care science into one, Dermalogica targets and minimises all three skin problems; stretch marks, scars and pigmentation effectively. Free from the more common "beauty" ingredients like Mineral Oil, Lanolin, artificial colours and fragrances and other cheap fillers, Dermalogica is infused with age defiant vitamins, antioxidants, peptides and essential oils that deeply nourish the skin whilst the visibility of unwanted imperfections is reduced. Here's how:
Stretch marks
Oh! The dreaded stretch mark! Affecting as many as 90% of all women and appearing as the skin is stretched substantially over a short period of time and occurring in all shapes, sizes, colours and configurations (most commonly during puberty, pregnancy and weight gain or loss). This rapid stretching allows the middle layer of skin (dermis) to break in places, allowing the deeper skin layers to show through, thereby forming a stretch mark! The International Dermal Institute recommends Dermalogica Exfoliating Body Scrub followed by Dermalogica Hydrating Body Cream to combat the tell-tale markings of a stretch mark. Firstly using the Exfoliating Body Scrub enriched with essential oils, Date, Fig and Olive that smooth, polish and energise the skin, both removing dead skin cells and reinvigorating without scratching the skin. Followed by Dermalogicas Ultra-Rich Body Cream, a long lasting body cream that heals and relieves extra dry skin. Its rich formula protects against temperature extremes, stress and hormonal factors, infused with Oil of Evening Primrose your skin is left supple, smooth and guarded!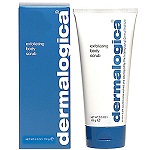 Scars
Scars form as a result of the natural healing process of the skin, when body tissue has been injured or damaged. Cuts, burns, piercings, tattoos, acne, accidents even surgery can cause tissue damage to the delicate layers of skin. Forming when the dermis (deep thick layer of skin) is harmed, the body produces new collagen fibres to heal the damage, resulting in a scar. The new scar tissue takes on a different texture and quality to the surrounding skin, often only forming once the wound is fully healed. Skin professionals recommend the Dermalogica range and in particular Dermalogica Daily Microfoliant a unique rice-based enzyme powder that microfoliates dulling debris and instantly leaves skin noticeably smoother and brighter. Enriched with a super-soothing blend of Green Tea, Ginkgo and Colloidal Oatmeal to calm and soothe, as a combination of Dermalogicas skin brightening complex of Aspergillus, Grapefruit and Licorice helps to balance uneven skin pigmentation. Skin is left extraordinarily clear and refreshed.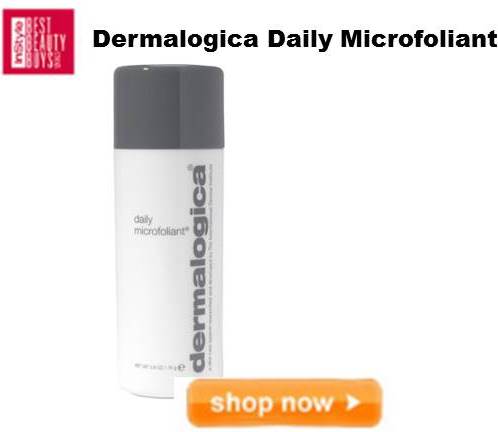 Pigmentation

Whether you're a sun worshipper; genetically pre-disposed; coping with hormonal fluctuations and inflammation or as a result of an injury to the surface of the skin, pigmentation is never far away. Appearing generally as a consequence to the over production of pigment (melanin) in the skin and whilst it's a cosmetic issue for some it is usually relatively common and harmless. Dermalogica deliver an amazing combatant to this problem with Dermalogica Chromawhite TRx collection all crafted to address hyperpigmentation and uneven skin tone. For visible results try Dermalogica ChromaWhite TRx C-12 Concentrate, a silky-rich, high-potency treatment that brightens, helps treat cellular discoloration and improves skin clarity. Lush silicones quickly absorb to condition skin and help reinforce the barrier lipid layer. Skin is left balanced and clear.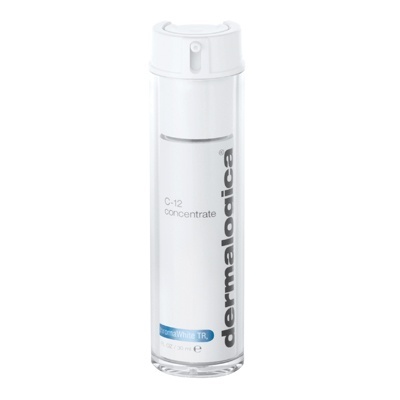 With summer approaching its timely to remind ourselves that being sunsmart is being health concious! We should all familiarise ourselves with our skin. Check all of your skin, not just sun -exposed areas. If you notice anything unusual, including any change in shape, colour or size of a spot or mole or the development of a mole, call your doctor and have it checked!